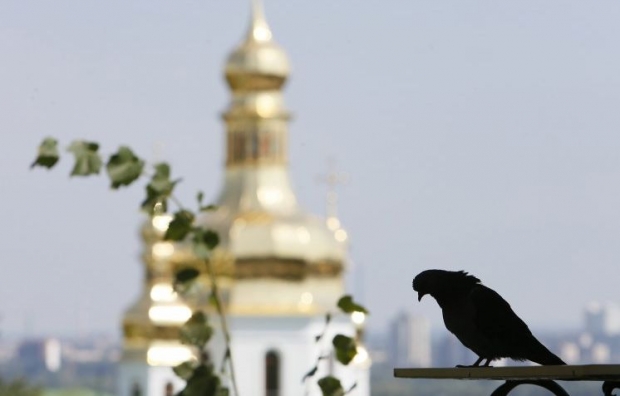 Photo from UNIAN
The majority of Ukrainians (54%) support the autocephaly of the Ukrainian Church, while 19% of respondents adhere to the opposite opinion. Another 19% remain indifferent on the issue, according to the study by the Rating sociological group.
Residents of Ukraine's western and central regions mostly support the creation of the single local church, that is, 68% and 58%, respectively.
Supporters of the idea account for at least 45% in the southern regions and 37% in the western regions. However, there is a relatively large number of those who are indifferent or negative about the move (a quarter of respondents in each category).
Read alsoPatriarch Filaret comments on language of preaching in Ukraine's new church
In terms of confessions, the initiative of autocephaly has the greatest support (over 75%) among the parishioners of the Ukrainian Greek Catholic Church and the Ukrainian Orthodox Church of the Kyiv Patriarchate (UOC-KP).
Such respondents account for about 50% among representatives of other confessions.
The idea of establishing the single local church has the greatest resistance among the parishioners of the Ukrainian Orthodox Church of the Moscow Patriarchate (UOC-MP), where more than half of respondents have a negative attitude toward this. Nevertheless, almost a third of the parishioners (28%) spoke in favor of the autocephaly.
The poll was conducted from September 27 to October 4 through personal formalized interviews (face-to-face). The study involved 2,000 respondents aged 18 and older.
Earlier, the exarchs of the Constantinople Patriarchate reaffirmed their readiness to cooperate with the clergy of UOC-KP and UOC-MP to grant the tomos on autocephaly to the Ukrainian Orthodox Church.