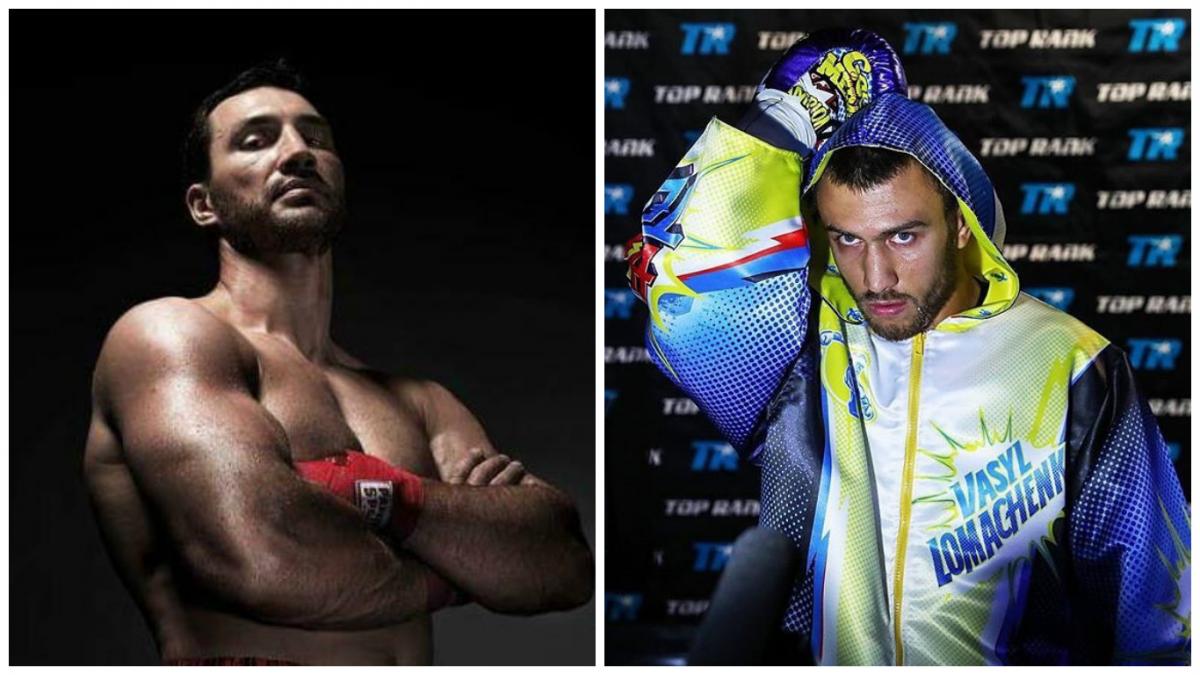 sport.bigmir.net
Ukraine's Wladimir Klitschko and Vasyl Lomachenko are recognized as the best fighters in each weight category since 2000.
Klitschko represented Ukraine at the 1996 Summer Olympics in Atlanta, winning the gold medal in the super-heavyweight division. He earned the WBO Heavyweight World Title, beating two-time heavyweight champion Chris Byrd in 2000. Later, he suffered two devastating knockout losses to Corrie Sanders in 2003, and Lamon Brewster in 2004. Following both upset defeats, it appeared that we had seen the last of him, according to Max Boxing.
Only it was just the beginning. He went on to have the second-longest heavyweight title reign in boxing history next to Joe Louis. Klitschko's reign lasted over nine years, from April 2006 - November 2015, while Louis held his for almost twelve years, from June 1937 - March 1949. Klitschko made 18 consecutive defenses, and Louis defended his title 25 straight times. With respect to longevity, Klitschko stands as one of the best heavyweights in history, alongside Hall of Famers such as Larry Homes (20 total defenses), Muhammad Ali (19 total defenses), and Joe Louis.
Read alsoWBA names Oleksandr Usyk boxer of July 2018
Many criticized Klitschko for his glacial fighting style, measuring out opponents with his lead hand, and immediately clinching while on the inside. These criticisms immediately went out the window when he made a valiant effort against current WBA/IBF/WBO champion Anthony Joshua. It was universally recognized as the 2017 Fight Of The Year, as Klitschko came back after being knocked down and scored a knockdown himself. Despite losing by TKO in round 11, fans greatly respected Klitschko for what he did that night. He will be inducted into the International Boxing Hall of Fame in Canastota, New York very soon.
In turn, all of Vasyl Lomachenko's fights at 130 have ended with stoppage victories in which he seriously outclassed his opponents. He frustrated fighters so much at 130 that four consecutive opponents quit on their stool. First Nicholas Walters, followed by Jason Sosa, Miguel Marriaga, and Guillermo Rigondeaux. After defeating Rigondeaux by RTD in round six, Lomachenko sarcastically stated that people should start calling him "No-Mas-Chenko".
His reign was so dominant at super featherweight, Hall-of-Fame promoter Bob Arum noted that his performances reminded him of Muhammed Ali's. It's not the first time Arum compared a fighter to Ali, but to receive such a compliment in a career spanning less than 15 fights is extraordinary. A fighter simply cannot prepare for Lomachenko. His skills are unmatched. He utilizes excellent lateral movement, not allowing opponents to ever get set or think. He punches from many unique angles that create confusion, and his jab is second to none. The only way he loses is if he gets overpowered. No boxer can defeat him from a skill standpoint.