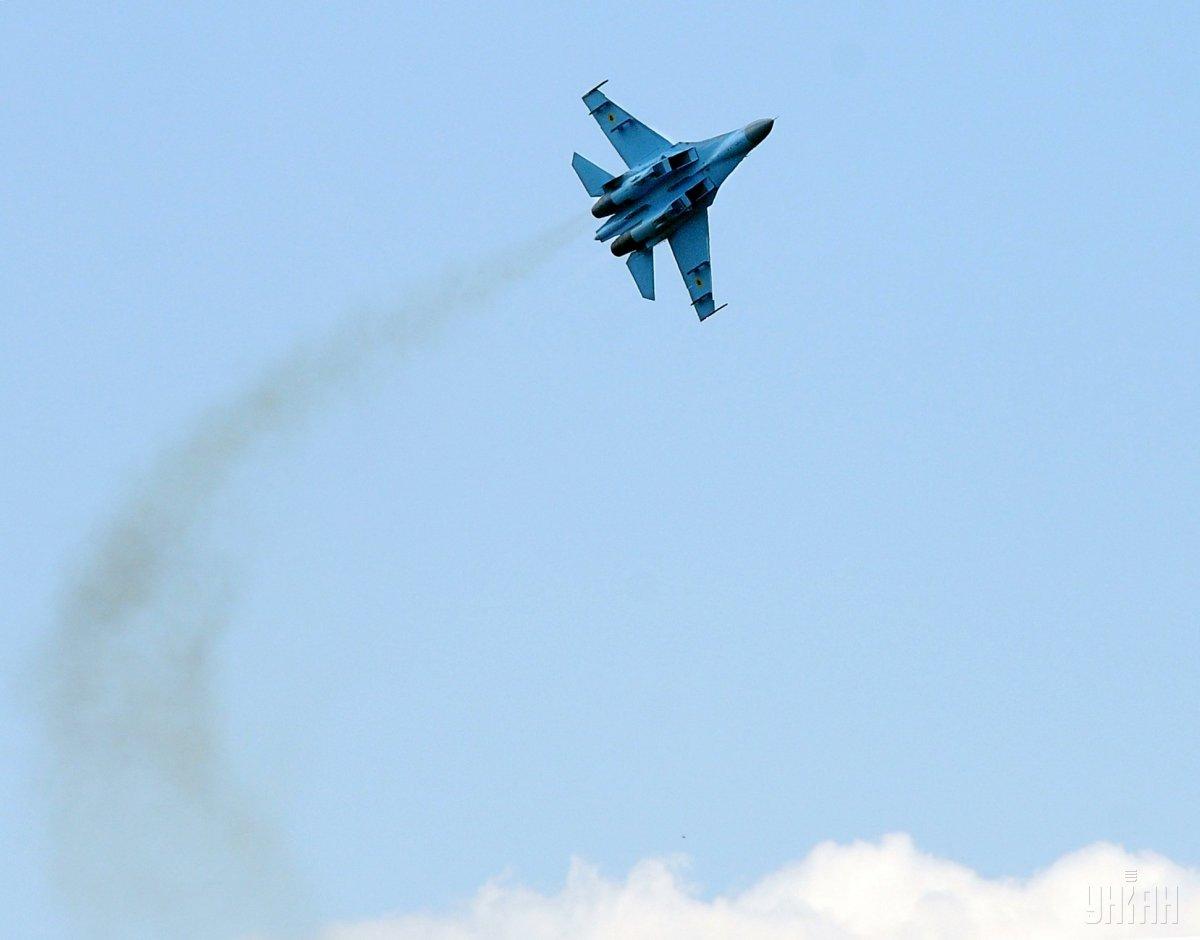 Photo from UNIAN
The investigation is looking into four versions of what has caused the recent crash of a Su-27 flanker jet in Ukraine's Vinnytsia region, among them the human factor, technical malfunction, poor fuel, and weather conditions, that's according to Anatoly Matios, a top military prosecutor.
"Four main versions are being worked out: the human factor midflight, technical malfunction of the aircraft, possible fueling of the aircraft with poor-quality fuel, or weather conditions that led to the catastrophe," Matios told 112 TV channel.
According to the chief military prosecutor, in July, the aircraft underwent a major overhaul along with full modernization.
Matios noted that from the moment of the repair, the aircraft saw only 20 flight hours, while its life service was extended for another 12 years.
Read alsoUkraine's Su-27 crash: Clear Sky-2018 drills to continue
"We have interrogated multiple witnesses," he added, noting that the crash scene had been thoroughly inspected.
"We collected human remains, scattered almost a kilometer across the area. The plane nosed down almost 1.5 meters deep into the ground," he noted.
The information is now being recovered from a flight recorder, the official said.
As UNIAN reported earlier, on October 16, at about 17:00, a Su-27 military jet crashed near the village of Ulanov, Vinnytsia region, between settlements of Berdychiv and Khmilnyk.
Both pilots – a Ukrainian Air Force pilot, and an officer of the U.S. National Guard - were killed in the crash.