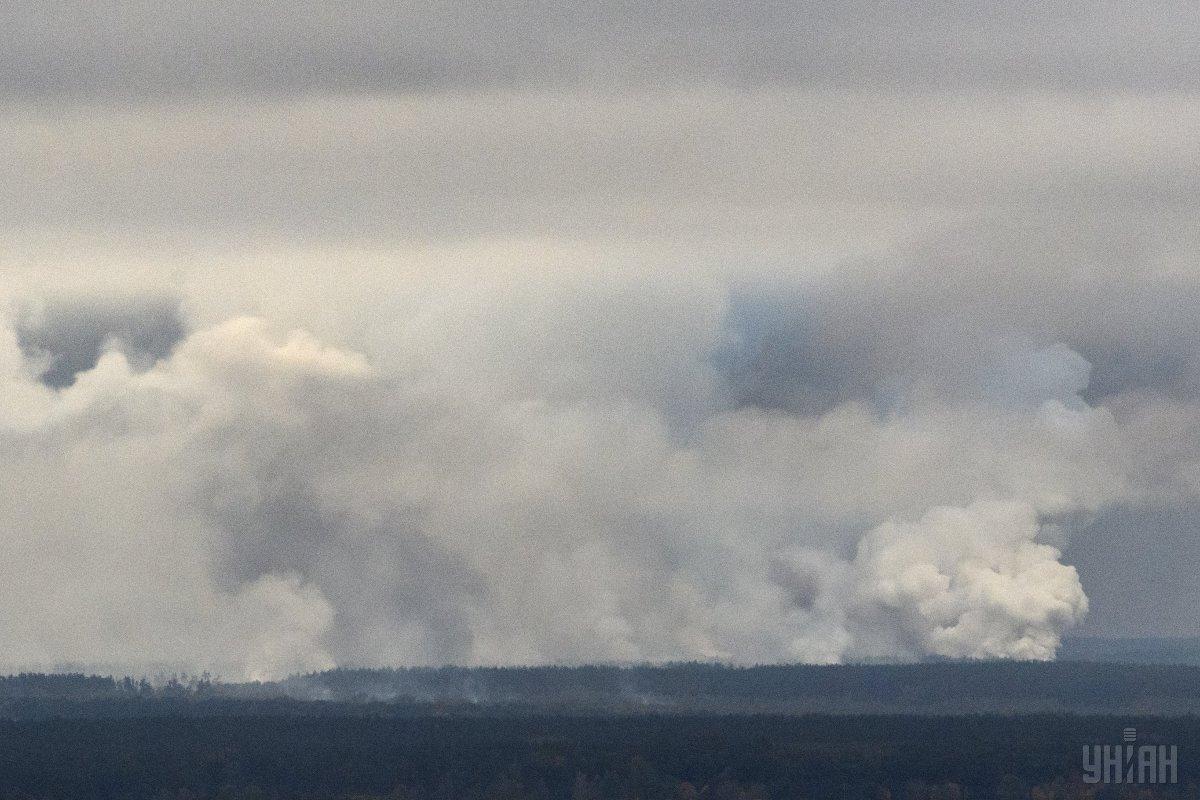 Photo from UNIAN
Witnesses said they had spotted two suspicious men in camo lurking near the Ichnya ammunition depot at about 2:00 at night, just four days before the blasts hit the facility and led to a massive fire, according to Ukraine's chief military prosecutor, Anatoliy Matios.
"I can already state today that following a series of interrogations, carried out including with the use of a lie detector, it has been reliably established that on Oct 4, that is, four days before the explosions, two people wearing camouflaged attire were spotted, just 50-70 meters from the technical area where the arsenals were located, in the night hours, at 2:00, as they were moving around the perimeter," Matios said, according to 112 Ukraine TV channel.
Read alsoPoroshenko on ammo depot fire: No coincidence sabotage is the main version given proximity to Russia border
The military on duty were "alerted immediately" and security measures – strengthened, but the men in camo were never found, said Matios.
"Most likely, explosives were planted," the chief military prosecutor concluded.
As UNIAN reported earlier, in the early hours of Tuesday, October 9, explosions caused a massive fire at the 6th Arsenal of the Ministry of Defense near the village of Druzhba in Ichnya district of Chernihiv region.
More than 12,000 people were evacuated from the adjacent territories. A 30-km no-fly zone was established, while railway and motor traffic was suspended.