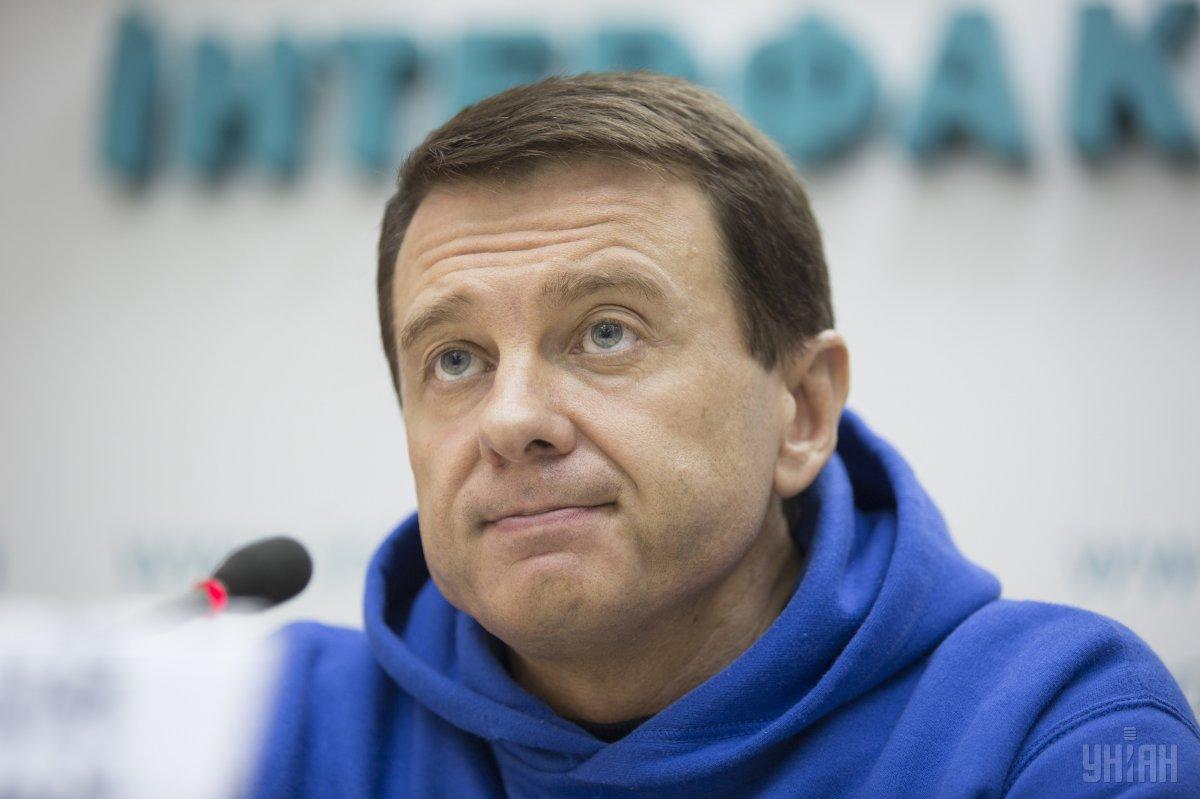 Photo from UNIAN
The SBU Security Service of Ukraine says Ukrainian businessman and public figure Tymofiy Nahorniy was tasked by Russian security officials to create a political party in Ukraine to lobby Russia's interests.
"On the instructions of his curators from the FSB, the public figure had to create and develop a political party as a tool for promoting Russia's foreign policy interests and an element of destabilization in Ukraine," head of the SBU in Kyiv and Kyiv region Oleh Valendiuk told a briefing Monday.
According to investigators, Nahorniy's political force was to take part in the elections.
Its lobbying for Russia's interests was supposed to prevent Ukraine from joining the EU and NATO, raising the question of granting Russian language the official state status.
Ukrainian law enforcement officers showed videotapes where a businessman allegedly elaborates on how he was detained and recruited in Moscow. He has been in contact with Russian intelligence since 2013.
Read alsoAide of Ukrainian prime minister goes on trial as alleged Russian spy – media
The SBU also revealed how Nahorniy got into the investigation's spotlight.
A Russian businessman turned to the Ukrainian security forces, who was offered to have criminal cases against him and his parents closed in Russia for a bribe. Nahorniy wa allegedly among intermediaries in the dealing.
"They offered the Russian businessman, who is now on the territory of Ukraine, to fraudulently resolve the issue with the Russian law enforcement agencies by handing them significant funds. In this case, it's about EUR 500,000 and EUR 1 million," a representative of the SBU said.
Russian Prosecutor General Yuriy Chaika and the son of former Ukrainian Prosecutor General Viktor Pshonka were allegedly set to be complicit in the scheme.
The two Russians were detained at a Kyiv meeting as the money was being handed over on October 2 and October 3.
They were charged with capital fraud and arrested, with a bail set at UAH 2.5 million and UAH 15 million, respectively.
Read alsoRussian sabotage major version in ammo depot fire probe
At the same time, one of the Russian nationals was charged with spying for Russian foreign intelligence. He was arrested without being able to be bailed out.
According to Ukrainian law enforcement officers, two Russian citizens detained in Ukraine are holders of valid certificates of Russian lawyers.
Tymofiy Nahorniy is a Ukrainian businessman, philanthropist, public figure, producer, president of the Fund of Volunteers of Ukraine, CEO at the Sport-Service international company. From 2004 to 2009 he was married to a 1996 Olympic gymnastics champion Lilia Podkopayeva.
On October 4, Nahorniy was arrested to be bailed out for UAH 528,600 on October 11.
The SBU opened cases against the businessman under two articles of the Criminal Code: Article 111 (high treason) and Article 190 (fraud).
According to Nahorniy himself, he is being suspected of treason since in September 2014, he was allegedly recruited by the FSB following the Peace March rally in Moscow in which which he took part.