Precise map of demarcation line in Donbas published
Online journalists from informnapalm.org have obtained a precise map of the demarcation line in the Donbas conflict zone, showing the front line in the conflict in greater detail than has ever been made public before.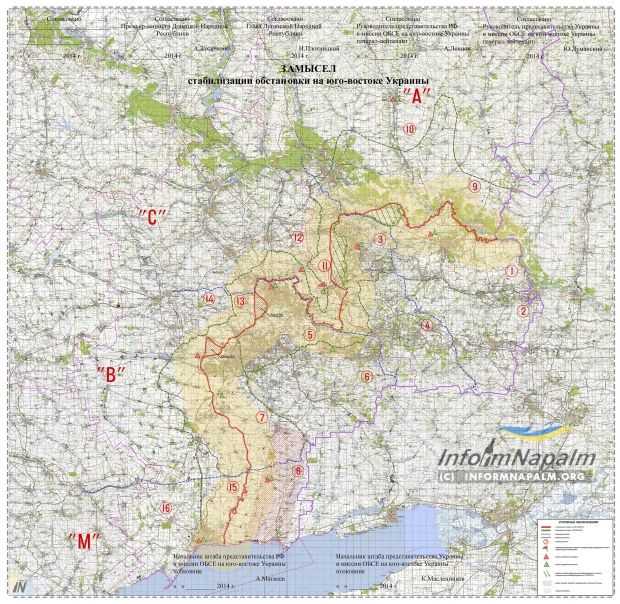 Map from informnapalm.org
"The original electronic version of the map was obtained under conditions of complete anonymity from a source close to Luhansk People's Republic leader Ihor Plotnytskiy and former chairman of the faction of the Party of Regions Oleksandr Efremov," informnapalm.org said in a posting.
"The map has marks regarding the parties that were involved in the elaboration of the document, including Plotnytskiy, Ukrainian representatives, and those from the OSCE monitoring group," informnapalm.org wrote.
The journalists state that this is the first time such information has been posted publicly, although it is not a secret to any of the parties to the conflict.
"It is more of historical value, although it is still relevant, since until now no precise and detailed information about the current state of the sides has been available," informnapalm.org said in its explanatory remarks.
If you see a spelling error on our site, select it and press Ctrl+Enter