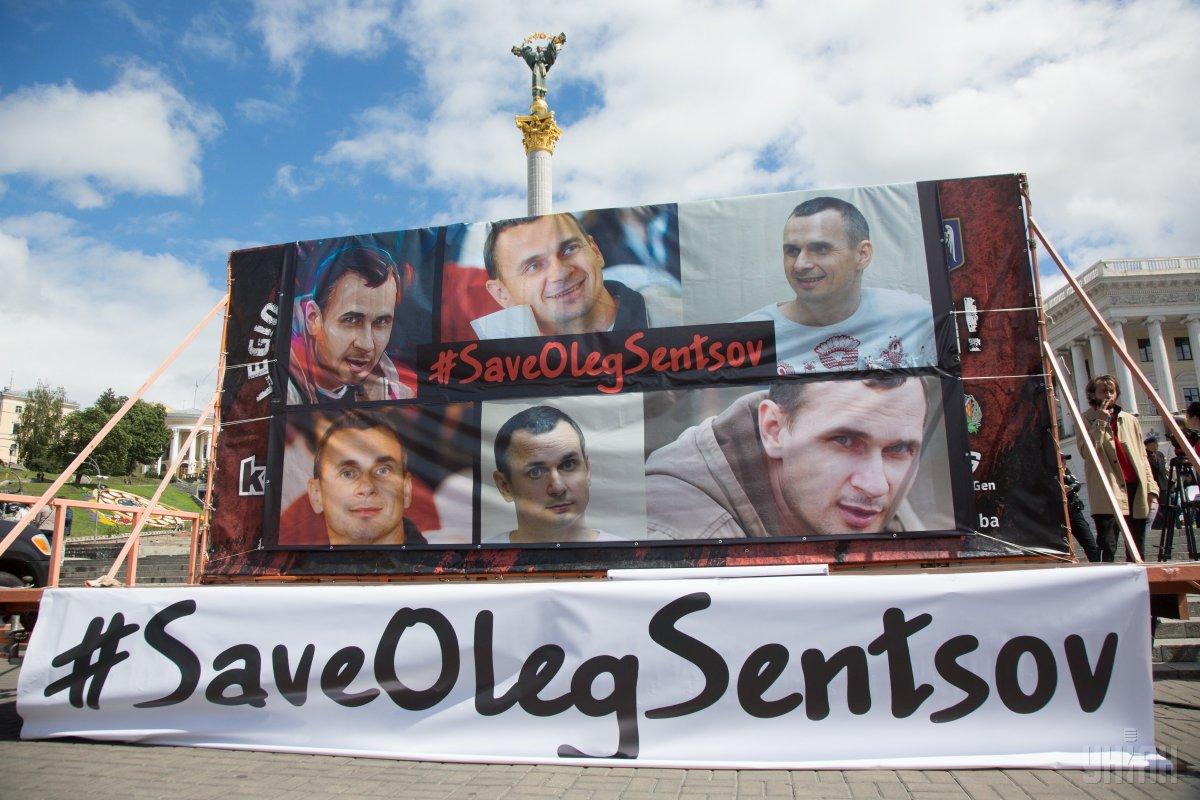 Photo from UNIAN
Brussels reporter for Radio Free Europe/Radio Liberty Rikard Jozwiak has said illegally convicted Ukrainian film director Oleh Sentsov, who is imprisoned in Russia, will likely win the 2018 Sakharov Prize.
"Looks very likely that Sentsov will win the 2018 Sakharov Prize this Thursday. I understand that both ECR [European Conservatives and Reformists] and ALDE [the Alliance of Liberals and Democrats for Europe] will support him, together with EPP [the European People's Party] that nominated him," he wrote on Twitter on October 23.
As UNIAN reported earlier, the finalists for the 2018 Sakharov Prize are: Oleh Sentsov, 11 NGOs saving migrant lives across the Mediterranean Sea and Nasser Zefzafi.
This year's finalists for Parliament's Sakharov Prize for Freedom of Thought were chosen by the foreign affairs and development committees on October 9.
This year's prize winner will be selected on October 25 by Parliament President Antonio Tajani and the leaders of the political groups. The prize, consisting of a certificate and EUR 50,000, will be awarded in a ceremony in the Parliament in Strasbourg on December 12.
The Sakharov Prize for Freedom of Thought, named in honor of the Soviet physicist and political dissident Andrei Sakharov, is awarded each year by the European Parliament. It was set up in 1988 to honor individuals and organizations defending human rights and fundamental freedoms. The year 2018 marks 30 years since the Sakharov Prize was first conferred.