Soros speaks with MPs about fight against corruption in Ukraine
U.S. financier and billionaire George Soros has met with Ukrainian MPs and discussed the election of the chairman of the anti-corruption bureau and the effectiveness of the fight against corruption, representative of the Samopomich Party Hanna Hopko said on Monday, according to Radio Liberty.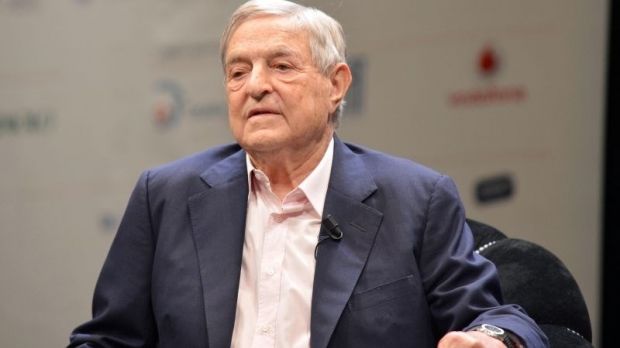 REUTERS
"During the meeting the parties discussed the cooperation of the presidential administration, the Cabinet of Ministers and the Verkhovna Rada of Ukraine, and the work of the National Council for Reforms and public involvement," she said.
"They also talked about the importance of judicial reform, economic recovery of the innovation type, and the creation of insurance fund of foreign direct investments in Ukraine, which could solve the problem of investment income even in wartime, and [problem of] the creation of new jobs," Hopko said.
"In addition, the two sides discussed cooperation with international institutions," she said.
The arrival of Soros in Ukraine was reported on Monday by several media, with reference to many sources, but the reports have not been officially confirmed.
If you see a spelling error on our site, select it and press Ctrl+Enter