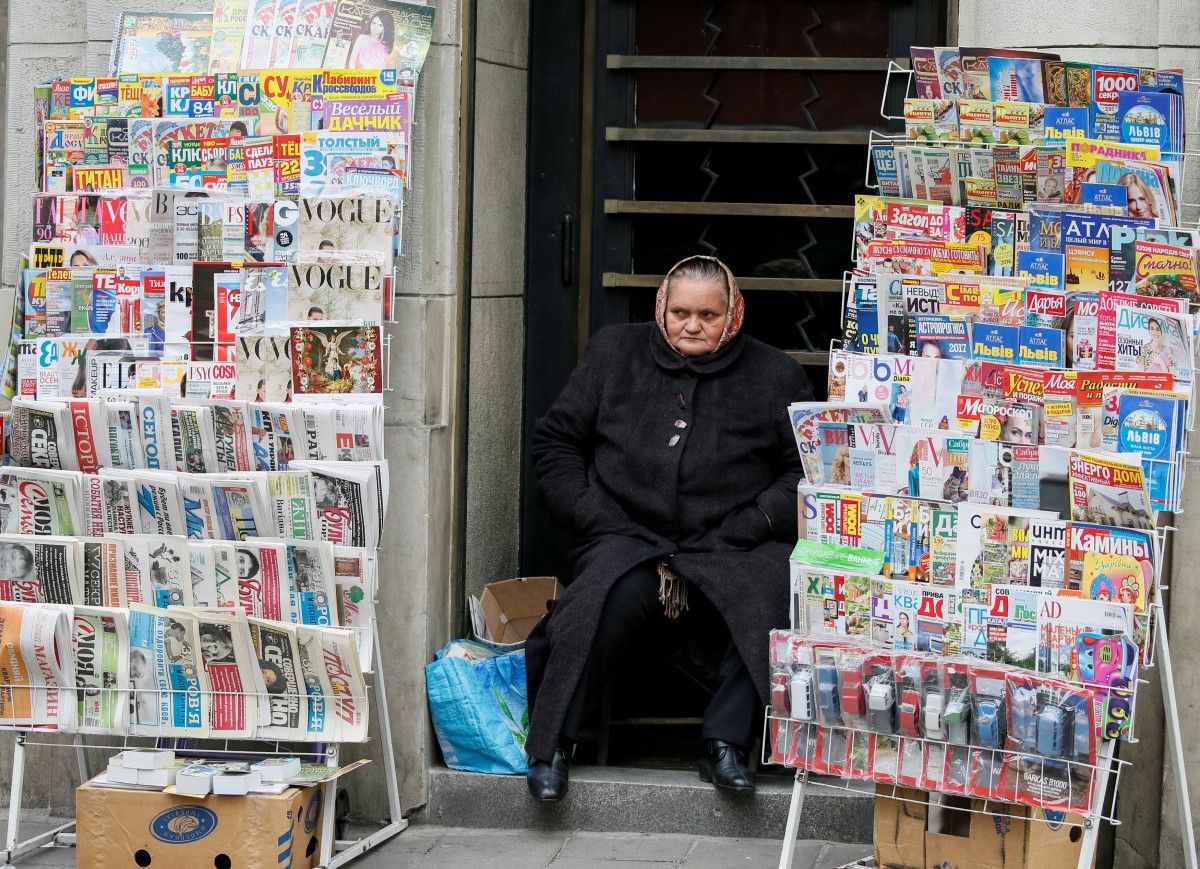 REUTERS
Ukrainian language quotas are likely to be extended to print media.
After the bill on ensuring the functioning of the Ukrainian language passed its first reading, some publishers were skeptical about certain provisions of the draft law, according to the parliament's official publication Holos Ukrainy.
"We are involved in drafting amendments to the bill on the Ukrainian language in the context of a gradual transition to the Ukrainian language of printed publications," Chairperson of the Verkhovna Rada Committee on Freedom of Speech and Information Policy Viktoria Siumar said.
According to her, the introduction of language quotas on television and radio has had a positive impact in terms of new jobs.
Read alsoUkrainian ranks 8th among 10 most spoken languages in Europe (Infographics)
"When language quotas were introduced on television and radio, this was done with a very simple purpose – to create jobs. Ukrainian songs on the radio mean work for both music groups and recording studios. On television, after the introduction of quotas, the number of Ukrainian-language TV programs filmed by Ukrainians and in Ukraine has noticeably increased. These are comic shows and educational programs, TV programs and films. We have actually launched the production of Ukrainian movies and TV series. And these are actors, directors, and scriptwriters – a huge group of creative workers who have got their job," Siumar said.
According to her, it is a problem that Ukrainians have been taught to read in Russian. The quotas for print media, in her opinion, will solve this problem, but there is the probability of increased smuggling of Russian-language media from the east.
Read alsoLviv region bans movies, books, songs in Russian until end of Russian occupation
Siumar said the introduction of quotas should be gradual so that "the industry has the opportunity to survive, and journalists, layout designers and editors do not lose their jobs."
"As an option, two or three years may be given, during which the publications will be forced to switch to the Ukrainian language. Or they will be offered a gradual introduction – 25% of the Ukrainian language during the first year, 35% during the second, and then 50%," the report reads.
Siumar also stressed that the quotas should not apply to publications that are published in the languages of the European Union.
"We should be interested in the fact that our children, scientists, anyone could have the opportunity to read the periodical press in English, German or French," she said.