Yatseniuk: Peace is what Ukraine and all Europe needs
Peace is what Ukraine and all Europe needs today, Ukrainian Prime Minister Arseniy Yatseniuk said in an exclusive interview with German broadcast Deutsche Welle on Monday, according to the Department of Information and Communication of the Secretariat of the Cabinet of Ministers of Ukraine.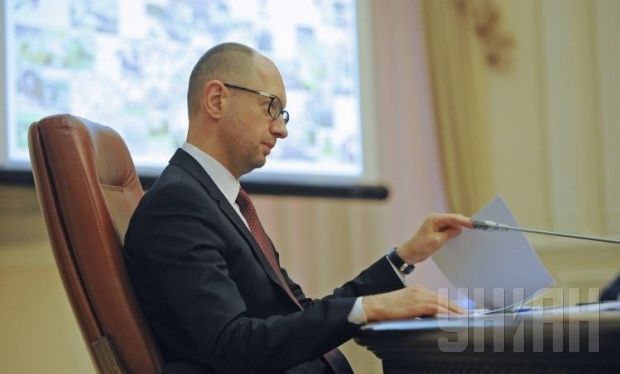 UNIAN
"I want to make it perfectly clear: The Ukrainian armed forces will never violate the Minsk Protocol. They are allowed to open fire only in self-defense. But they have returned fire in cases where the Russian forces attacked them or civilians for a long period of time," Yatseniuk said.
"As for the settlement of the situation, it's not just about Ukraine. This is a global challenge and a threat to all Europe. The higher the level of security in Ukraine, the higher it is throughout Europe.
"After all, what's going on now: we are all faced with the threat of terrorism. Many of those who are fighting against Ukrainian soldiers in Donetsk and Luhansk have been trained in different parts of the world. In Chechnya, for example. And this is extremely dangerous.
"The most important thing is the implementation of the Minsk Protocol. It is the only solution that has been signed by Russia. That's why we ask the Russian Federation to implement this agreement.
"If they start to implement it, we will be able to continue a real de-escalation of the conflict and to establish real peace. After all, peace is what Ukraine and all Europe needs today."
If you see a spelling error on our site, select it and press Ctrl+Enter