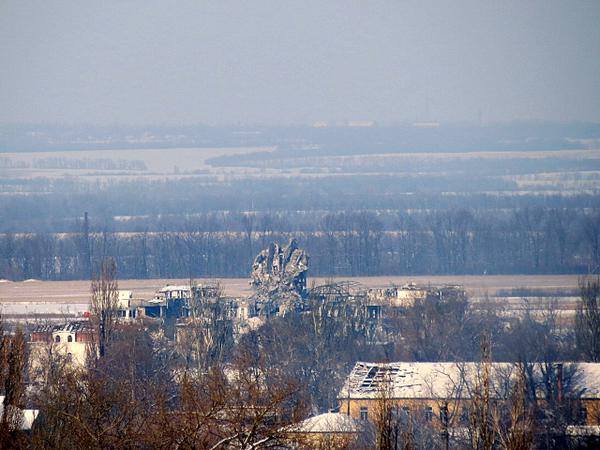 Photo from Facebook, Yuriy Yizhakevich
As reported earlier, at night Russian-backed militants fired Grad multiple rocket launchers on the airport, and today two militant tanks and heavy artillery were shelling the new terminal of Donetsk airport.
As a result of last night's attack, the air traffic control tower at the airport – long a symbol of Ukrainian resistance to the Russian-backed militants - has been destroyed.
"At the same time, the commander of the 5th battalion of the Right sector volunteer corps, known as Chorniy, said in an interview with Hromadske.TV that they were ordered to observe the situation. He also complained about the impossibility of evacuating Ukrainian wounded," according to the Information Resistance group.