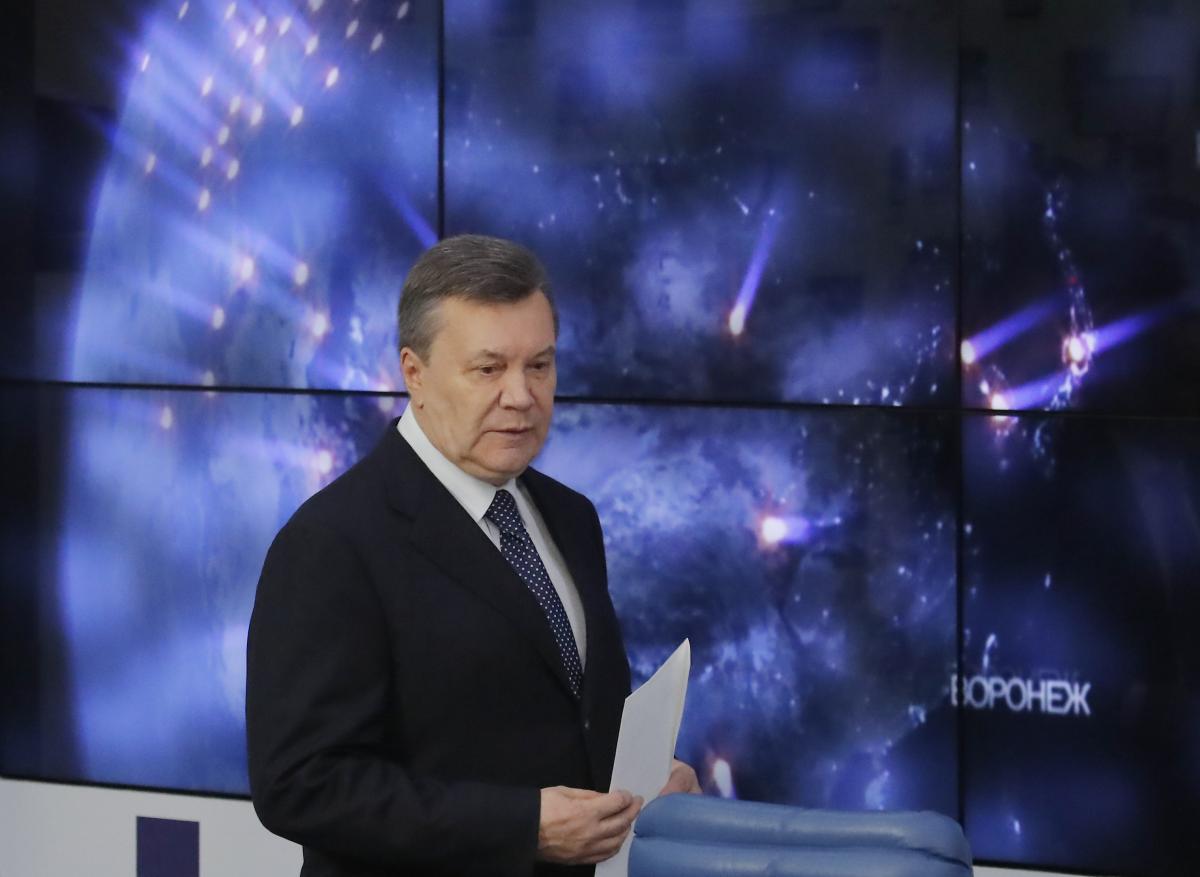 REUTERS
Former Ukrainian President Viktor Yanukovych, who is accused of high treason, is expected to make his last statement at a hearing scheduled for November 19.
After Yanukovych's lawyer Oleksandr Baidyk had filed another petition for the resumption of the judicial investigation, Presiding judge Vladyslav Devyatko announced that he was suspending the debate, declaring it to have been completed. He also asked the participants in the trial to determine the sequence of statements preceding Yanukovych's address, according to an UNIAN correspondent, reporting from Kyiv's Obolon district court on October 30.
Read alsoYanukovych's lawyer asks court to renew investigation, interrogate 13 witnesses
"Taking into account that Baidyk's speech is actually aimed at repeating the same provisions and it goes beyond the scope of criminal proceedings, the court considers it's necessary to stop it," the judge said.
In turn, prosecutor Ruslan Kravchenko said that the prosecution did not insist on issuing a statement at this stage.
After that, Judge Devyatko announced the completion of the debate.
The judge asked Yanukovych's lawyers Alexander Goroshinsky and Baidyk to decide on the date of Yanukovych' last statement in court.
Goroshinsky said he was not entitled to answer the question as he had not yet received accreditation as a lawyer with the Russian Justice Ministry.
In response, Judge Devyatko said that based on previous statements by Goroshinsky that he would apply to the Russian ministry to accelerate the accreditation procedure, the court appointed Yanukovych's last plea for 10:00 on November 19.
As UNIAN reported earlier, Yanukovych is charged with treason, complicity with the Russian authorities, and deliberate actions committed to alter the state border of Ukraine in violation of the Ukrainian Constitution. He is also accused of waging an aggressive war. These are the crimes stipulated in Part 1 of Article 111, Part 5 of Article 27, Part 3 of Article 110, and Part 2 of Article 437 of the Criminal Code of Ukraine.
The judicial panel of Kyiv's Obolon district court on June 29 granted the prosecution's request for special judicial proceedings in the Yanukovych case.