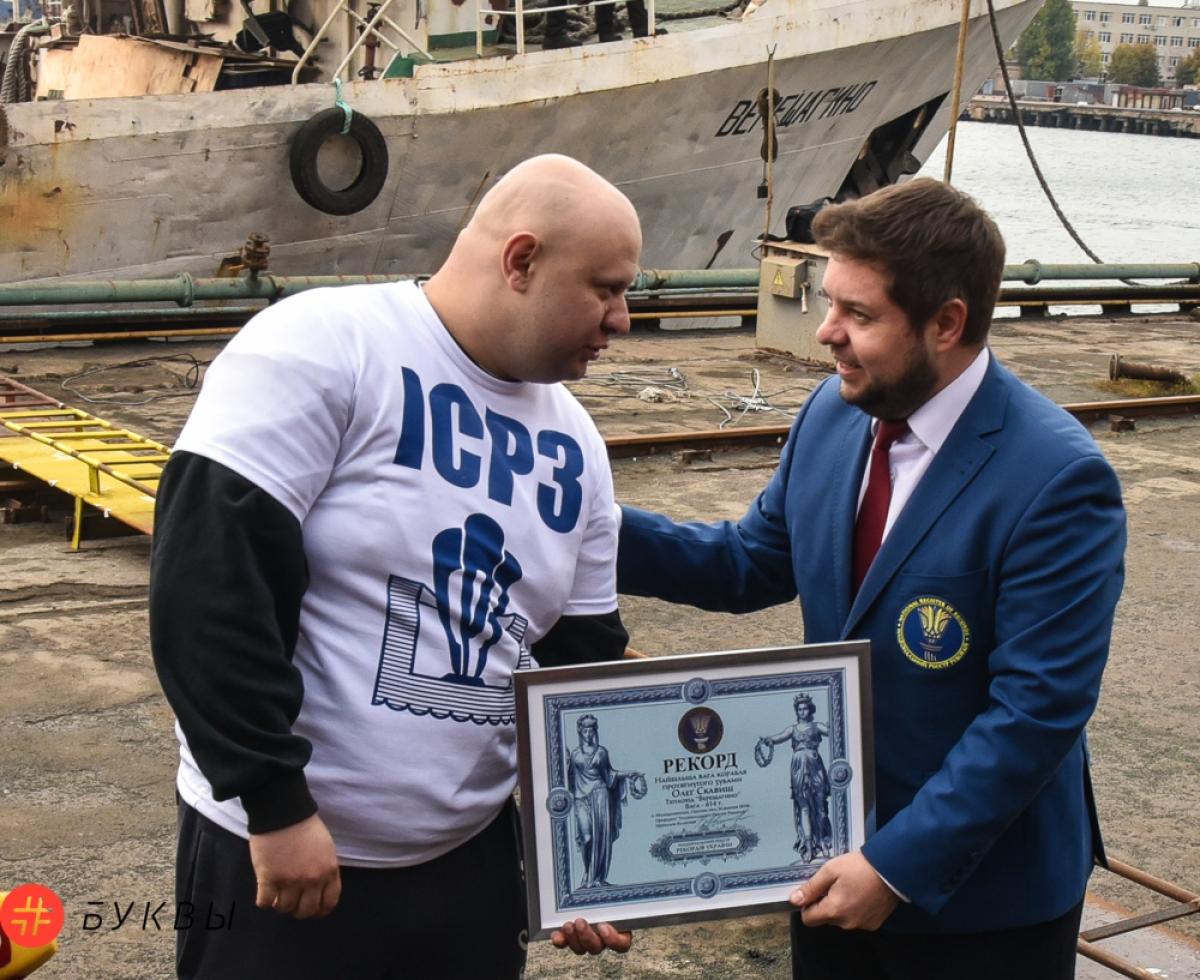 Bukvy
A man from Ukraine has successfully pulled a 614-tonne cargo ship – with his teeth. It's just the latest bite at world fame by "Tug-Tooth" Skavysh.
Oleg "Tug-Tooth" Skavych is a pedestrian from Lviv. He attempted to pull a 614-tonne cargo ship, the Vereshchagino, over 16 meters with his teeth, RFE/RL reported.
Officials in Ukraine say it's a national record.
If certified by the Guinness Book of World Records, it would devour the global mark of 15 meters by Omar Hanapiev of Russia in 2001. He pulled a ship with only 567 tons of displacement.
Read alsoWTA: Superb Svitolina bests Stephens to win 2018 WTA Finals
"Tug-Tooth" has a history of Teeth-Gnashing Feats. In 2012, he set a world record for pulling a 19.5-ton tram 6.8 meters in Lviv.
Skyvash eventually reached his goal, tugging the ship 16.3 meters.
"My congratulations on registering the new Ukrainian record and I hope that we have certified a world record. Best of luck!" said Dmytro Yaisky, a representative of the Ukrainian National Registry of Records.
Whatever the wisdom of doing this, he's given the Guinness people something to chew on.