National Security and Defence Council: 52,000 Russian troops deployed on border with Ukraine
About 52,000 Russian troops in full combat readiness and with considerable offensive firepower have been deployed along the eastern part of the Ukrainian-Russian border, Secretary of the National Security and Defense Council of Ukraine Oleksandr Turchynov said in parliament on Thursday.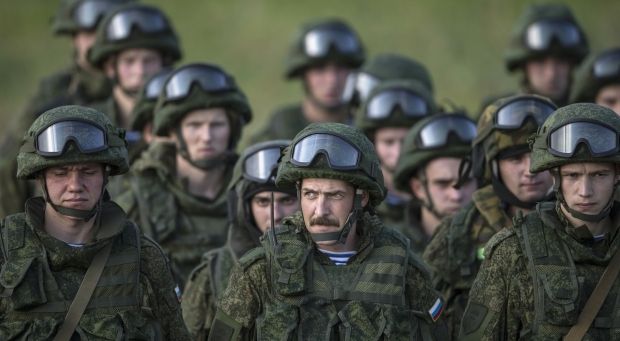 REUTERS
According to Turchynov, the Russian force is equipped with more than 300 tanks, over 1,800 armored combat vehicles, more than 750 artillery systems and rocket launchers, and 360 combat aircraft and attack helicopters.
Earlier it was reported that Russia is intending at the end of this month to send to Ukraine another "humanitarian convoy."
Ukraine claims that the convoys, which are sent into Ukraine without Kyiv's permission and without being inspected by the Ukrainian authorities, are being used to resupply Russian-backed militants in the areas of Ukraine in which they have seized control from the local authorities.
If you see a spelling error on our site, select it and press Ctrl+Enter