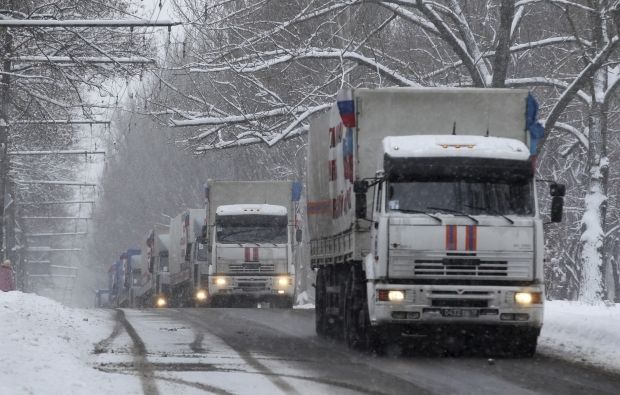 REUTERS
"We plan that the humanitarian assistance will be delivered in late January or early February," Stepanov said.
At the same time, the Russian side has not yet announced the exact amount of cargo that is planned to be delivered.
"The volumes of the trucks will be as usual. The information has to be confirmed at the time when we form the aid [shipment]," Stepanov said.
As UNIAN reported earlier, Russia has already sent 11 convoys to the territories in Donbas that are occupied by pro-Russian militants, with the last such convoy crossing Ukrainian border on January 8.
According to National Security and Defense Council spokesman Andriy Lysenko, a total of 124 Russian trucks were at that time sent in two groups to Donetsk and Luhansk.
The National Security and Defense Council of Ukraine has stated that none of the Russian convoys have gained Ukraine's permission to enter the country, and they "serve only as a means of supporting armed men."
The council said the trucks mainly imported ammunition, rations and weapons to parts of Ukraine where militants have seized control of the local authorities.