Turchynov warns of risk of full-scale war
Secretary of the National Security and Defense Council of Ukraine Oleksandr Turchynov said on Thursday there is a risk of a full-scale war erupting in the east of Ukraine.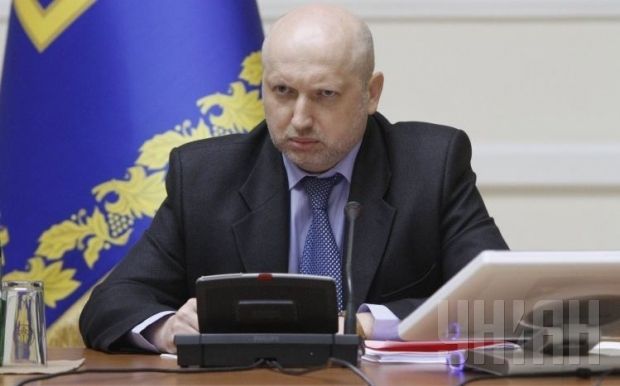 UNIAN
"The buildup is continuing of [enemy] battalion and tactical groups, the personnel of which received combat experience through regular deployments in our country," Turchynov said in parliament, according to an UNIAN correspondent.
Given the circumstances, Turchynov said there were two main scenarios for future events.
"Under the first scenario, the enemy resumes large-scale military operations and attacks with the active support of the armed forces of the Russian Federation, which may result in a full-scale continental war," he said.
The second scenario, he said, entails the Kremlin attempting to prevent the stabilization of the situation in Ukraine, the intensification of terrorist activities, the transformation of the armed conflict into a long-term confrontation, while depleting the economic, military, moral and psychological potential of Ukraine and creating the preconditions for the implementation of the Kremlin's main goal – the destruction of the statehood and independence of Ukraine.
Turchynov said about 52,000 Russian troops in full combat readiness and with considerable offensive firepower have been deployed along the eastern part of the Ukrainian-Russian border.
Turchynov said that the Russian force has more than 300 tanks, more than 1,800 armored combat vehicles, more than 750 artillery systems and rocket launchers, and 360 combat aircraft and attack helicopters.
If you see a spelling error on our site, select it and press Ctrl+Enter