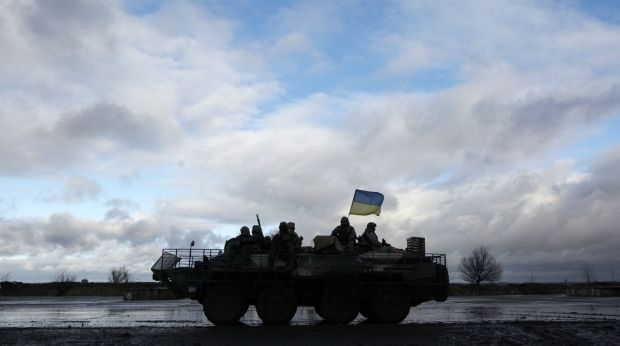 REUTERS
"The illegal armed groups continue to fire on the Donetsk airport, using small arms, rocket launchers, tanks and rocket artillery, and they're trying to capture it," the report reads.
"Our 'cyborgs' maintain their courage and are repelling the attacks of the Russian gangs, and they aren't going to leave the Donetsk airport, which has become the latest symbol of Ukrainian courage," the report goes on, using the nickname given to the Ukrainian troops defending Donetsk airport.
"In addition, the militants are firing Grad multiple rocket launchers on the villages near the airport. The villages of Pisky and Avdiivka were shelled with multiple rocket launchers. At about 1000, an enemy sniper was firing on the village of Opytne from the Orthodox monastery," the headquarters said.
In other areas of the conflict zone, the tensest situation was seen near the village of Krymske of the Luhansk region, where at 1300 Russian-backed insurgents launched an attack with Grad multiple rocket launchers.
In general, from 0600 to 1400, there were 22 attacks on Ukrainian army positions by the illegal armed groups, the headquarters said.