One reported dead in bus accident in Donetsk
At least one person was reported to have been killed and nine injured on Thursday in a road accident involving a bus in militant-controlled Donetsk.
Photo from Ivan Prikhodko, facebook.com
According to some reports, an SUV carrying militants ran a red light and smashed into a bus transporting workers from a metallurgical enterprise. Video posted on the internet showed the bus in flames.
According to local residents, the accident occurred on Thursday evening at the intersection of Kyiv Prospekt and Partyzanski Prospect in Dontesk. Earlier it was reported that a shell had hit the bus.
The number of dead has not been confirmed: In reports on social media two people were said to have been killed, and 14 wounded.
Five of the wounded from the bus are reported to be in a serious condition. Some reports say that up to three people were killed.
In addition, a shell impact on a residential building at 66 Kurchatov Street has caused a fire. Explosions and the sound of shooting can be heard all over the city, according to media reports.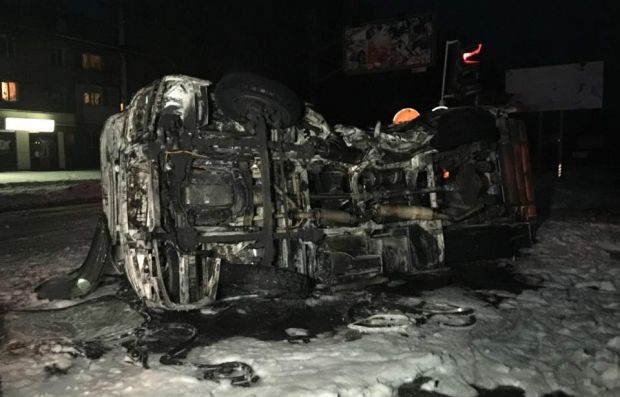 Photo from Ivan Prikhodko, facebook.com
If you see a spelling error on our site, select it and press Ctrl+Enter