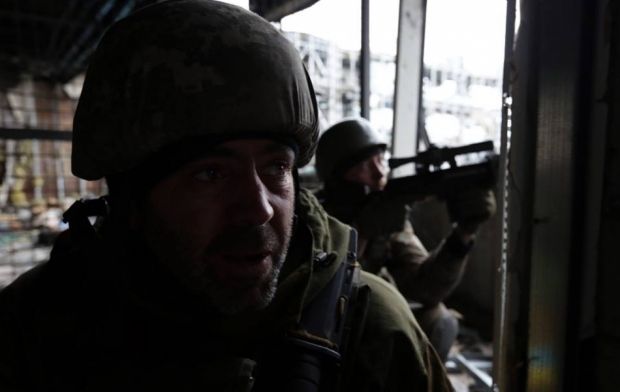 Photo from Ukrainska Pravda
TSN said a soldier from Ukraine's 93rd Mechanized Brigade had told them about the gas, and said that the Ukrainian defenders were holding their positions in the ruined terminal building, the scene of heavy fighting over the last two days.
"They released some gas. We're still here," the soldier told TSN.
The type of gas said to have been released by the militants is unknown, and UNIAN cannot independently confirm the report.
The militants renewed their attack on the airport on January 13, destroying the airport's control tower, which had long stood as a symbol of Ukrainian resistance to militant attempts to take over more Ukrainian territory.
According to reports from the airport, the Russian-backed militants launched a fresh attack on the airport on Friday Morning.
Ukrainian President Petro Poroshenko has said the government had sent additional military units to reinforce the defense of the airport.
Incorrect reports that the airport had finally fallen to the militants were circulated on Thursday by Russian and some Western media. The militants and Russian media have claimed several times before that the airport had come under militant control.