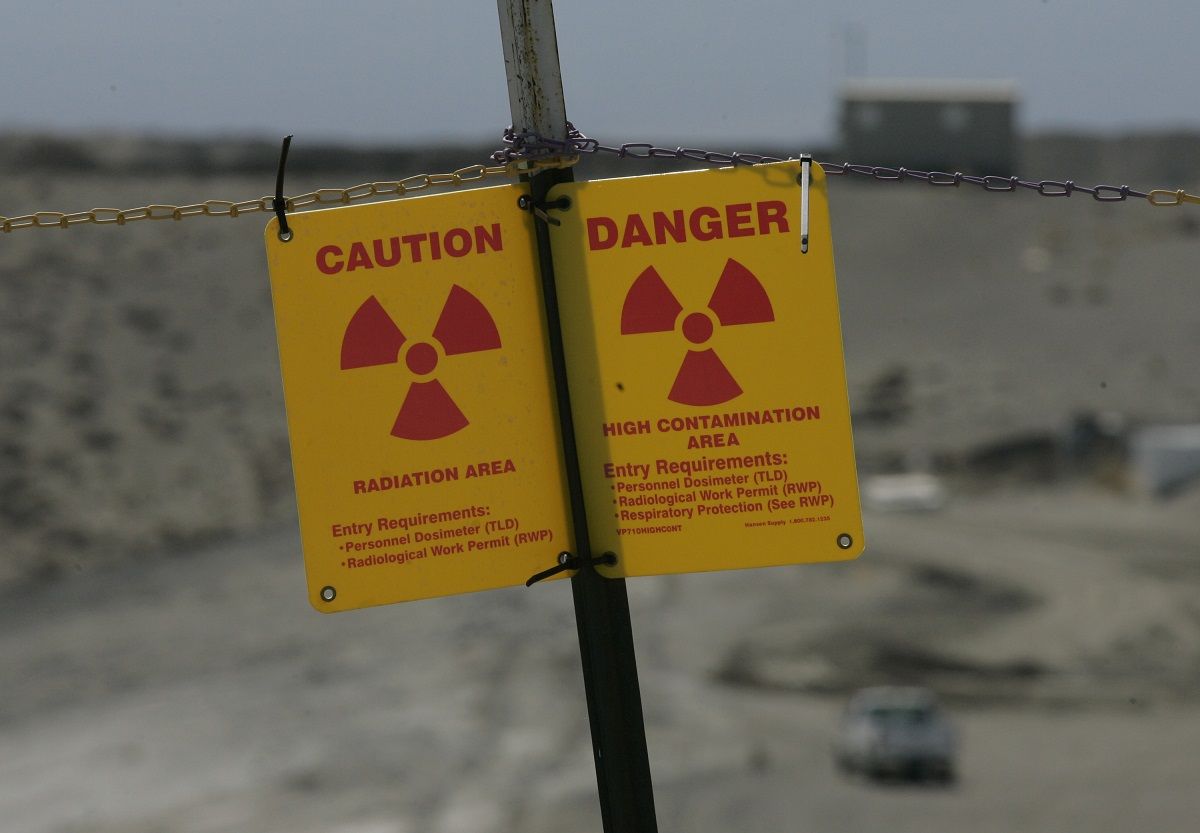 http://bm.img.com.ua/
The environmental situation in the occupied part of Donetsk region may soon spiral out of control as a result of the latest actions by the Russian puppet "authorities" in the area, that's according to a Ukrainian MP Dmytro Tymchuk, who is also a coordinator of the Information Resistance OSINT community.
"The IR group obtained information about the stopping by the occupation administration of the dry preservation of the "2-bis" mine, which was part of the Mykytivsky Mercury Plant" (located in the occupied Horlivka, Donetsk region; shut down in 1995). In 2012, the research done with the participation of American scientists on the effect of mercury recycling on regional ecosystem showed that in areas adjacent to the plant, the content of mercury vapors ranged from 155-300 to 1427-1680 mg/l, which caused mercury intoxication among local residents, made more people sick, and increased infant mortality. In the soil across the surrounding area, as well as in the settling reservoir and the ashes of plants, concentrations of mercury exceeded the background levels by 10–15 times. The metal content in groundwater in the area around the plant is 20-30 times higher than the maximum permissible concentration," he wrote.
Read alsoEnvironmental disaster in Donbas caused by Russia's armed aggression threatens whole of Europe – minister
According to Tymchuk, in October, the "DPR authorities" dismissed all workers who serviced and operated pumping installations, and as of early November 2018, water was not pumped out anymore from the 2-bis and Novaya mines.
In turn, experts said that the flooding of the mercury mine could lead to subsidence of the soil under the Siversky Donets-Donbas canal and the destruction of the water conduit.
"In 2016, militants massively cut metal at the processing plant and other facilities of the enterprise. In April 2017, residents of Horlivka who live in the nearby village of Bessarabka spotted at the plant's premises "military men in chemical protection suits with 'radiation hazard' signs."
Read alsoOccupied Horlivka residents getting poisoned by methane from flooded idle wells - NGO
Several KamAZ trucks drove up to the abandoned Mykytivsky Mercury Plant from Rtutny village and two dozen Russian servicemen in chemical protection suits with "radiation hazard" signs unloaded the barrels and transported them to the plant's territory, according to Tymchuk.
The IR group suggests that this was Russian servicemen leaving radiation waste exported from Russia for storage and burial at the site.
Separately, experts noted that flooding the 2-bis and Novaya mines posed serious problems for the entire region: in addition to the disposal of radiation waste from the Russian Federation, a further sharp increase in the content of mercury in soil and water is noted.