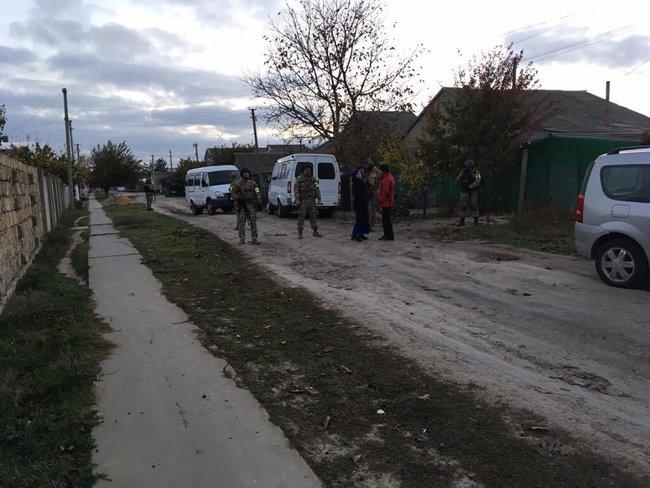 facebook.com/crimeansolidarity
Members of Russia's law enforcement agency have raided the house of Crimean Tatar Khalil Ablyamitov in the village of Azovske, Dzhankoy district in Russian-occupied Crimea.
The information about the raid was reported at about 07:00 on November 8. According to NGO Crimean Solidarity, it was conducted by 11 masked men wearing uniforms with OMON (SWAT police) insignia.
Five members of the Crimean Tatar family, including 18-month-old baby, live in the house where the police raid took place. During the search, Ablyamitov felt bad, an ambulance was called.
When the search was over, the security officers took his son, Ablyalim Ablyamitov, with his wife Aizhan away in an unknown direction. Their baby was left at home.
According to the NGO, Ablyamitov's relatives called the FSB's hot line to report the disappearance, and their application was allegedly accepted, but the FSB said the people had not been detained and there was no such information from the security forces.