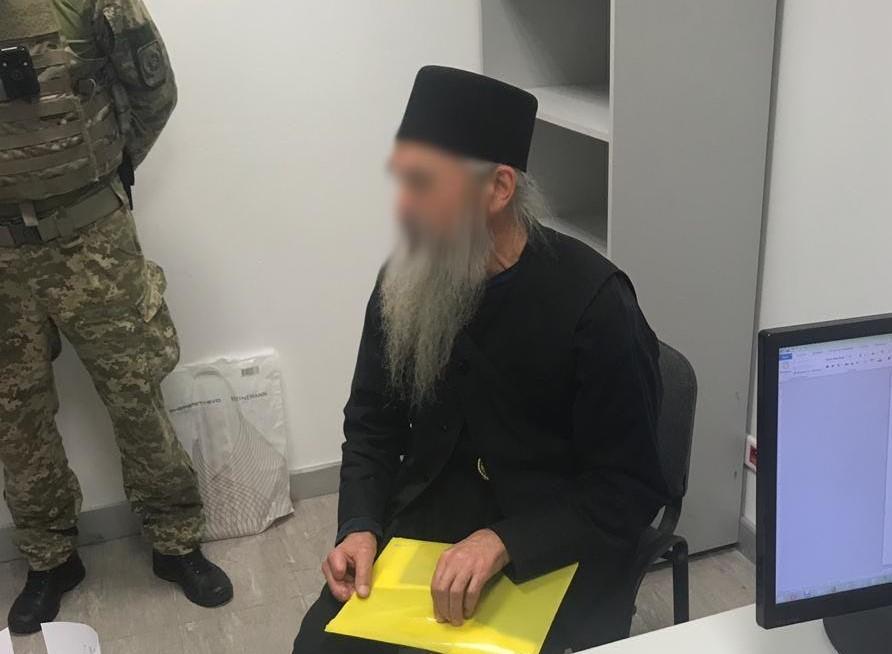 Photo from the State Border Guard Service of Ukraine
Ukrainian border guards detained at the Boryspil Airport near Kyiv a priest who had a forged Bulgarian travel document, the State Border Guard Service reported Thursday.
It was established that the cleric is a Ukrainian national who is also a holder of a valid Russian passport.
"He is a clergyman by profession, he previously lived and held sermons on Mount Athos. He needed a fake passport to live freely in the EU countries," the statement reads.
The priest was charged with an administrative offense. Police officials have been notified of the incident.
As UNIAN reported earlier, the Chancellor of Moscow Patriarchate, Metropolitan Varsonofy of St. Petersburg and Ladoga in September was denied a Greek visa ahead of his planned pilgrimage to Athos.
The priests of the Russian Orthodox Church (ROC) had been facing problems obtaining Schengen visas through the Greek consulate amid the conflict between the Russian Orthodox Church and the Patriarchate of Constantinople over the issue of granting autocephaly to the Ukrainian Orthodox Church (UOC).
"This is the policy of the Greek government. Now the priests of the ROC are perceived as potential spies and agents of influence," a source close to Constantinople told the BBC Russian Service.
Ukrainian President Petro Poroshenko on Wednesday said he believes that the Russian army and Russian church "have nothing to do" in Ukraine and that they should "go home."
"You have nothing to do here. Your church, your army, your weaponry have nothing to do here. Go home, to Russia," Poroshenko said, speaking at the International Conference "The Hybrid War Decade: Lessons Learned to Move Forward Successfully" in Kyiv.