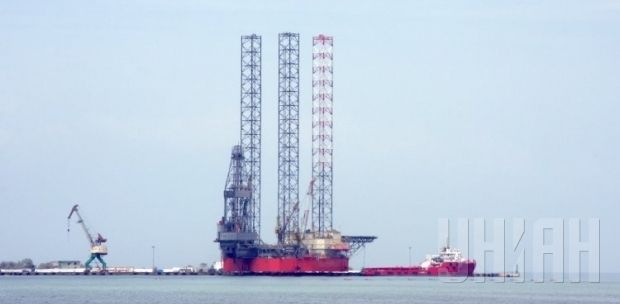 UNIAN
Chernomorneftegaz, which was legally a subsidiary of Ukraine's state-owned oil and gas company Naftogaz Ukrainy, but which was seized by the region's parliament after the 2014 Crimean invasion, announced in December 2014 its plans to resume drilling operations on two wells in the Odesa gas field.
They will be put in operation in January, enabling the company to increase annual production by 146 million cubic meters of gas, which has an approximate value of  $50 million based on the current prices, Ukrainian information web portal Nashі Hroshі reports.
Drilling and production is to be carried out at the Odeske gas field, which is located on the continental shelf of Ukraine, less than 100 kilometers away from the Ukrainian coast, whereas the nearest coastal point to Crimea is more than 150 km away.
Extraction work is to be carried out by the self-elevating floating drilling rigs vessel the Peter Godovanets, which Ukraine purchased for $400 million in 2011, at a price almost twice as expensive as the producer's price.
Because of the scandal over the rig's purchase, it became known informally as the Boyko Tower after the then Energy Minister Yuriy Boyko. It was his department that was engaged in the rig's acquisition.
In 2014, drilling rigs and other assets of the Ukrainian state company Chernomorneftegaz were seized during the Russian annexation of the Crimea. Since then, Chernomorneftegaz has extracted 1.5 billion cubic meters of gas over nine months, while making plans to increase its output by means of gas extracted from Ukrainian territory.