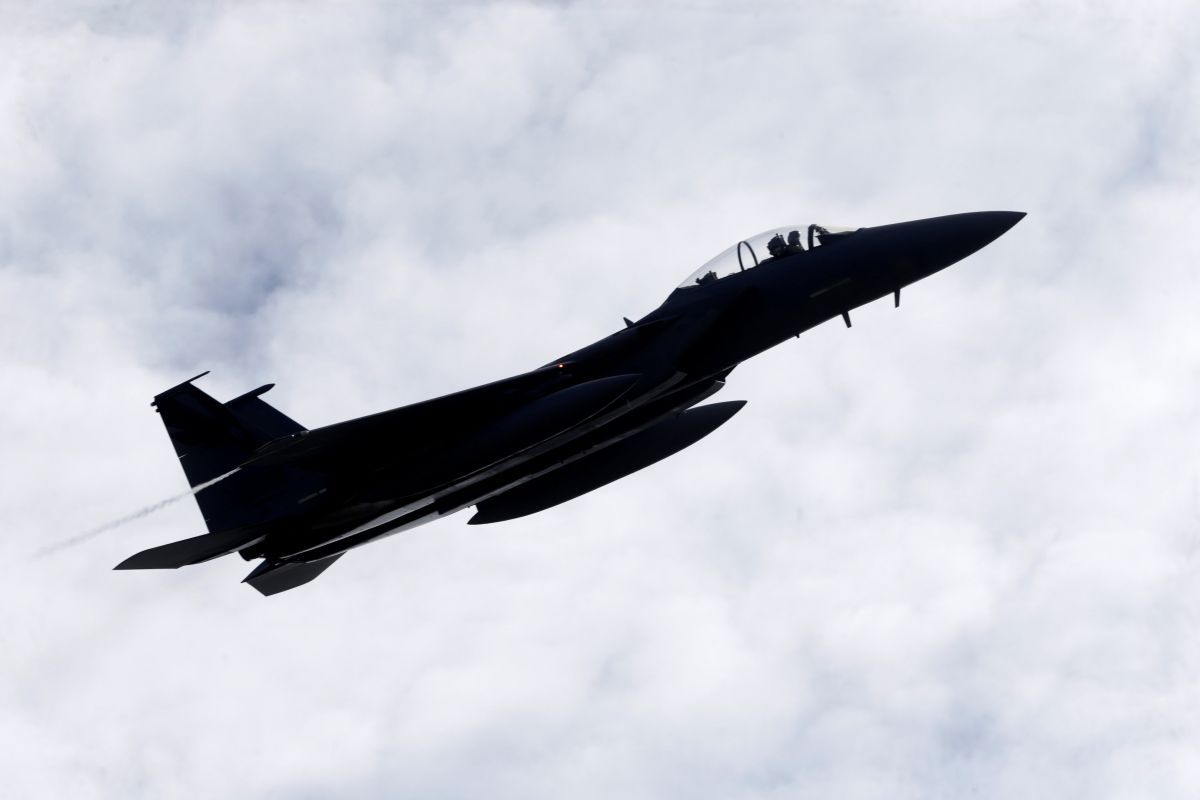 Clear Sky also incorporated F-15 fighters / REUTERS
State Partnership Program director for the California Air National Guard Lt. Col. Robert Swertfager says that the Clear Sky 2018 exercise hosted by Ukraine was very successful.
"The exercise was very successful," he said, Military Times reported.
"We were very impressed with Ukraine's air force and where they were," Swertfager said. "I think it was a big unknown for a lot of people not involved in the California Guard program before this."
According to him, Ukraine's pilots and aircraft maintainers wound up out-performing expectations, flying more than number of sorties they actually had scheduled. "It was awesome seeing them able to generate the amount of sorties they did," Swertfager said. "How professional Ukrainian airmen were and how prepared they were for this exercise stood out. They are definitely interested in being a professional air force and being able to interoperate with U.S. and NATO forces. They were, bar none, some of the best hosts I've seen in my 27-year career."
Read also"Clear Sky-2018": Ukraine launches exercise with participation of U.S. aircraft (Photo)
Clear Sky, the first-ever large-scale multinational air exercise held in Ukraine, and the first in Eastern Europe since 2014, brought together nearly 1,000 soldiers and airmen from nine partner nations, including Belgium, Denmark, Estonia, the Netherlands, Poland, Romania, and the United Kingdom.
"Clear Sky was a Ukraine-hosted, U.S. Air Forces in Europe-sponsored, and regionally developed exercise ... it was basically the largest of its kind in Eastern Europe ever," Swertfager said.
The joint forces trained in everything from close-air support called in by NATO joint terminal attack controllers, or JTACs, to personnel recovery and aeromedical evacuation missions led by U.S. Air Force pararescue jumpers. Airmen even practiced repelling cyber attacks.
Clear Sky also incorporated MQ-9 Reaper drones, KC-135 tankers, F-15 fighters and Ukrainian jets, as well as other aircraft flying from multiple airbases in allied countries like Poland and Romania.
The drones, for instance, offered intelligence, surveillance and reconnaissance for the close air support portion of the exercise.
"When you're trying to integrate with a former Soviet country, which has a completely different system than a NATO operation, you need to highlight differences, not just in record keeping and cross-functional equipment, but also laws," Swertfager said.
"These are things we highlighted for Ukraine that they can take back to their Ministry of Defense and start working to change internal laws or doctrine within their own military," he added. "It's not just the wrench turning but it's the big puzzle pieces that inhibit interoperability that needed to be identified."