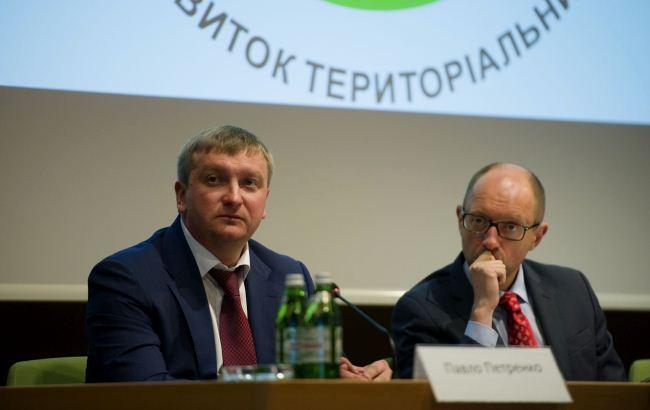 RBC-Ukraine
The National Anti-corruption Bureau of Ukraine (NABU) says it has launched probe into possible abuses by former Prime Minister of Ukraine Arseniy Yatsenyuk and Ukrainian Justice Minister Pavlo Petrenko.
"We can report that, based on the decision by the investigating judge in [Kyiv's] Solomensky District Court, the information [about offences] has been included in the state register of pre-trial investigations," the NABU press service said in a statement on November 13.
Read alsoEU's Hahn praises Ukraine's anti-corruption watchdog's "excellent work"
As UNIAN reported earlier, on October 17, 2018, the Solomensky District Court ordered NABU detectives to bring criminal proceedings against Yatsenyuk, Petrenko and other officials of the Justice Ministry.
According to the court ruling, the criminal cases shall be opened under Article 364 (abuse of authority or office), Article 191 (misappropriation, embezzlement or conversion or property by malversation), Article 209 (legalization (laundering) of criminally obtained money and other property), Article 366 (forgery in office), and Article 212 (evasion of taxes, duties or other compulsory payments) of the Criminal Code of Ukraine.
However, the ruling provided no details about the abuses the said officials are suspected of committing.