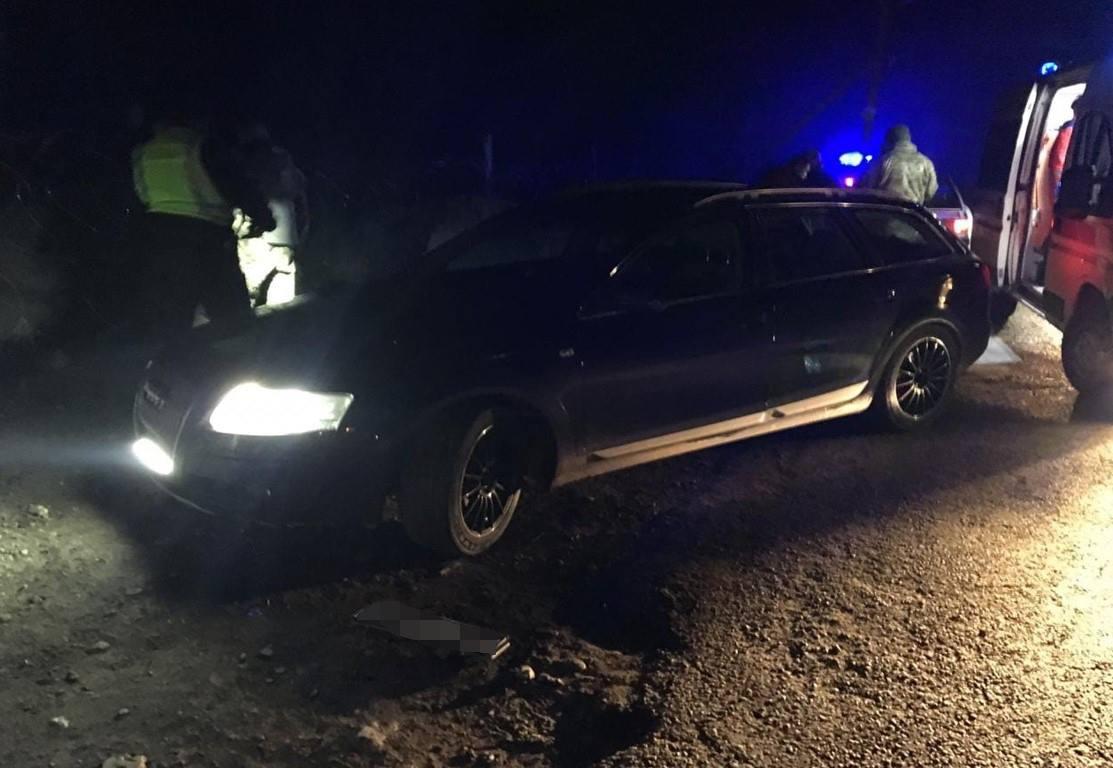 State Border Guard Service of Ukraine
Spokesman for Ukraine's State Border Guard Service Oleh Slobodyan says a "smuggler" driver in Zakarpattia region during an inspection routine hit a Ukrainian border guard who is now in a coma.
Last night, during a joint operation with Romanian border guards, the latter on the other side of the border detained two persons carrying 10 packages of tobacco products. On the Ukrainian territory, the search continued for the other persons involved in the shady dealing, he wrote on Facebook.
"Soon, near the Tisza River, at the Dilove section, border guards detained a man sporting a diving suit. He had no ID on him, while carrying large amount of cash, which he allegedly received for smuggling. During interrogation of the detainee and seizure of funds, another unidentified individual driving an Audi with a foreign registration plate hit the chief of the Dilove border guard unit. As a result, the border guard was severely injured. An ambulance rushed to the scene and evacuated the officer to the local intensive care unit where he underwent surgery," Slobodyan said.
Read alsoLaw on criminal liability for illegal crossing of state border by Russians comes into force in Ukraine
As reported, the car that hit the border guard had been found. However, the driver, who has been identified, managed to flee from scene.
The report says that such actions by perpetrators lead the State Border Guard Service of Ukraine to switch to a tighter controls at the border line. Border guards stress they will use weapons in response to a threat to health or life of their operatives.
As UNIAN reported earlier, about 20 smugglers assaulted a group of border guards in Chernivtsi region.