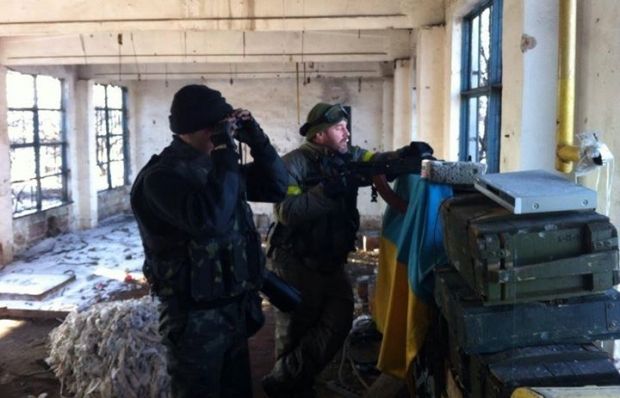 Photo from Facebook, Andriy Tsaplienko
"Last night a special operation was carried out to evacuate soldiers of the 93rd Separate Mechanized Brigade," Budyk wrote.
He said the soldiers had become encircled by militants two days before while on a mission to move wounded out of Donetsk airport.
"During [an earlier] counter-attack in the area of Donetsk airport, an infantry combat vehicle was damaged. The soldiers left the vehicle and, while continuing to fight, took up a defensive position in the area of the village of Vesele. For two days they survived attacks, while running out of ammunition. There was a real threat of their being surrounded. They decided to try to break through to their comrades. With the help of artillery and a covering party, they reached Opytne.
"Alas, not without loss - one soldier was killed. Thanks to everyone who took part in the rescue of our soldiers. Our guys are Heroes with a capital 'H.'"