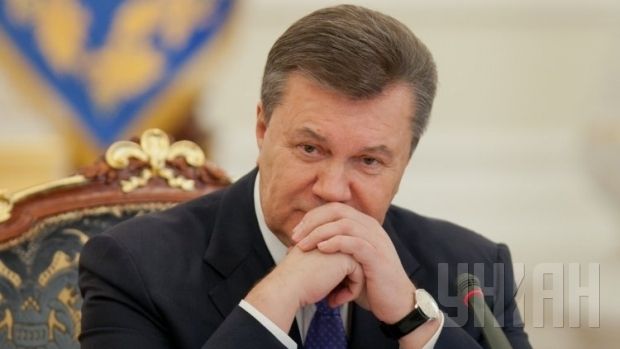 UNIAN
According to the Public Relations Department of Prosecutor General's Office, the decision was made on Monday. The legal formality allows investigators of the Prosecutor General's Office to demand the extradition of Yanukovych from the Russian Federation.
As UNIAN reported earlier, on February 21 last year former President Viktor Yanukovych fled from Kyiv, first to the east of Ukraine, and then to Crimea, before finally leaving for Russia. Other members of the former president's regime left the country around the same time.
Criminal proceedings have been initiated against Yanukovych, former Prosecutor General Viktor Pshonka and several other former officials on charges of murdering civilians. All of them are on the wanted list.
Criminal proceedings have also been opened against a number of high-ranking officials that served under Yanukovych's regime on charges of money laundering and the export of capital.
On November 15, Prosecutor General Vitaly Yarema said that the Prosecutor General's Office has opened more than 30 criminal proceedings against Yanukovych and his associates. They are suspected of committing criminal offenses, and are all wanted, he said.
On November 18, the head of the Security Service of Ukraine Valentyn Nalyvaichenko said that the Security Service has completed its investigation and submitted to the Prosecutor General's Office the materials related to the accounts and assets of former President Yanukovych and more than 80 former senior officials who worked for him.
On January 12, 2015, Ukrainian Interior Minister Arsen Avakov said that Interpol had declared wanted Yanukovych, Azarov and other former Ukrainian officials.
On January 16, Prosecutor General Vitaliy Yarema said that Ukrainian prosecutors prepared the necessary package of documents for the extradition of Yanukovych, Azarov and other officials of Yanukovych's regime who were declared wanted by Interpol.