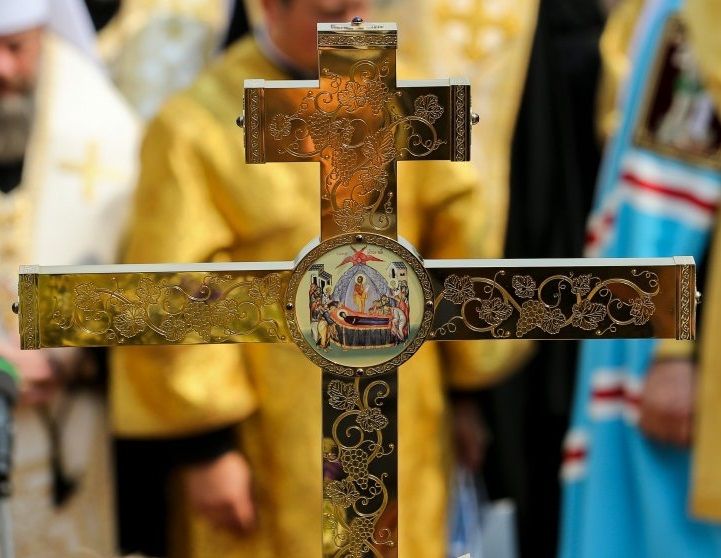 Photo from UNIAN
Press secretary of the Ukrainian Orthodox Church of the Kyiv Patriarchate (UOC-KP), Archbishop Yevstratiy (Zorya) has refuted media reports on holding a unification council on November 22.
Read alsoKyiv Patriarchate says official date for Unification Council yet to be announced
"I am not surprised that unknown anonymous 'announce' church councils on Facebook. I am surprised how many educated people, clergymen take such an 'ad' at face value and spread it!" Yevstratiy wrote on Facebook.
"I officially declare: the information disseminated in the announcement doesn't correspond with reality. I have to repeat once again: only the official announcement on the date of the council will mean it has already been determined," he said.
As UNIAN reported earlier, former press secretary of the head of the Ukrainian Orthodox Church of the Moscow Patriarchate, Archpriest Georgy Kovalenko told Radio Liberty's Ukrainian service a unification council was scheduled to gather on November 22 to announce the creation of a local independent Orthodox church in Ukraine.
On November 13, Ukrainian President Petro Poroshenko met with part of the UOC-MP's hierarchs. The president briefed the clerics about his recent talks with the Ecumenical Patriarch, while representatives of the UOC-MP who support the unification of the Ukrainian Orthodox Church, complained of tremendous pressure exerted on them by Moscow.