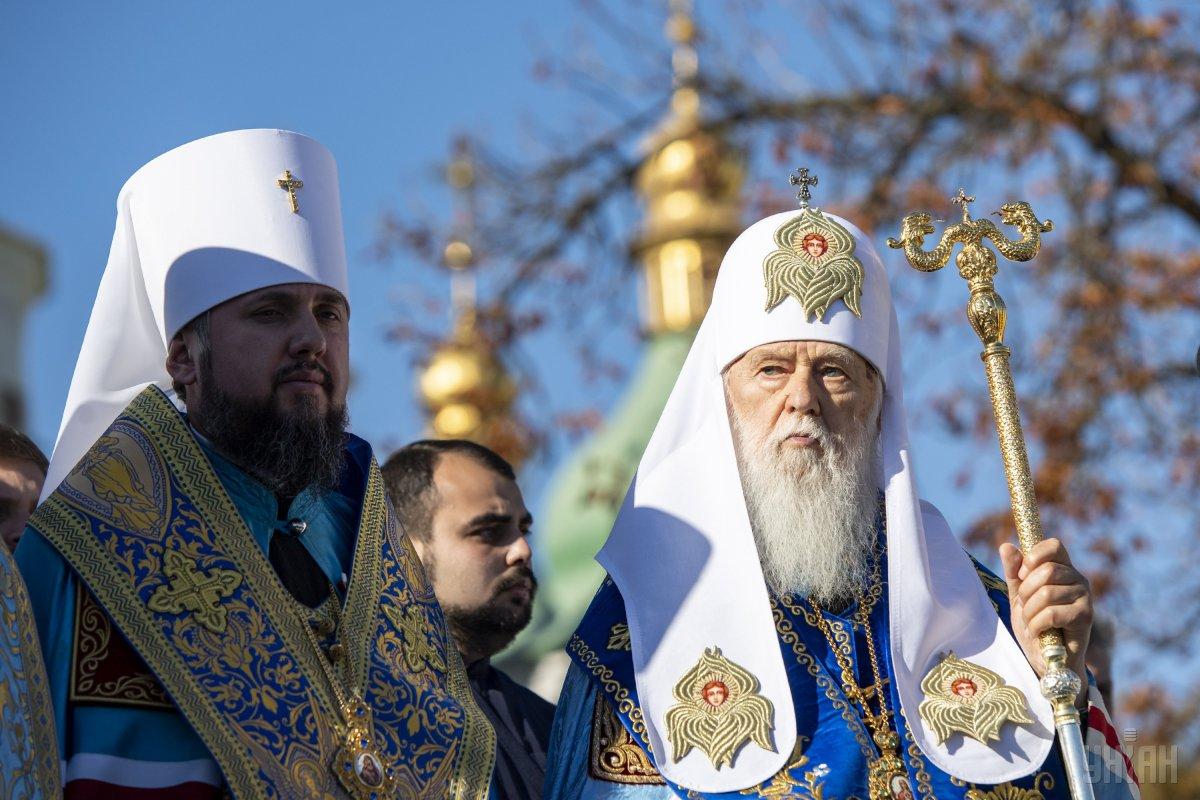 Photo from UNIAN
Head of the Ukrainian Orthodox Church of the Kyiv Patriarchate (UOC-KP) Filaret said he would announce his decision at the Holy Council of the Orthodox Church of Ukraine about the proposal of the episcopate of the UOC-KP to nominate him as head of a local independent Orthodox church in Ukraine.
"Self-nomination of candidates for presiding in the church is not allowed by the canons. Earlier it was reported that the episcopate of the UOC-KP would offer my candidacy for election as head of the church," he wrote on Facebook.
Read alsoHoly Council of Ukraine's Orthodox Church scheduled for December – Ecumenical Patriarchate
At the same time, Filaret thanked the episcopate of the UOC-KP for their trust and expressed gratitude for the strong support from the Kyiv Patriarchate and the entire public.
"Now I have formed a vision of how to proceed further, and our partners in the ongoing dialogue know about it through our personal communication," he added.
Filaret assured he adhered to and would adhere to the commitments undertaken within the framework of this dialogue the same way as other participants did.
"I will also officially inform the council about my response to the above-mentioned proposal for election if it is officially announced at the council. I will justify my vision and decision, hoping my position will enjoy support," Filaret said.