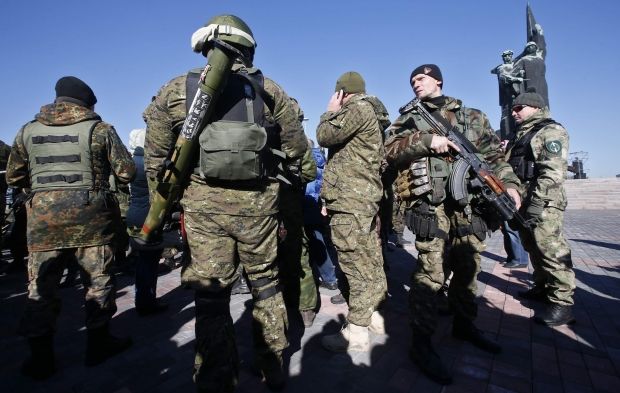 REUTERS
Tymchuk said the reinforcements will make up for losses suffered by the militants in the battles for the Donetsk airport and the village of Pisky, as well as fighting near the village of Spartak and the Putilov overpass.
"In particular, two tank units have been deployed (a total of 12 tanks and a mobile repair shop) and several infantry units," Tymchuk said.
In addition, he said that convoys with wounded fighters continue arriving at militant triage points in the area of Khartsyzk and Thorez.
"Over the last day at least five such convoys were spotted," Tymchuk wrote.
"Fighters with serious injuries are sent to Russia (Rostov-on-Don), and the rest are being treated in regular civilian medical institutions in the Donbas, where, according to the militants leadership, there is a shortage of qualified medical personnel and medicines, as well as specialized medical equipment needed to treat war wounds."