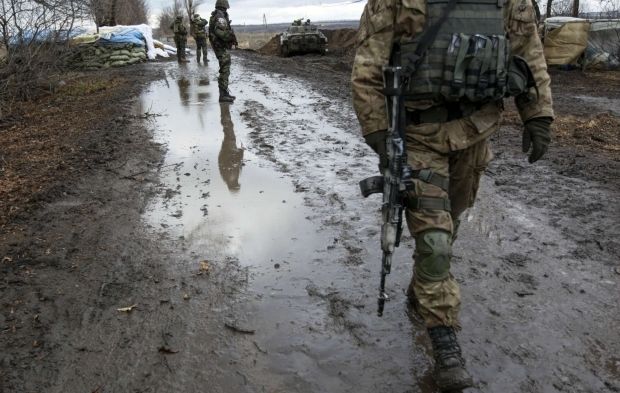 REUTERS
Turchynov said checkpoint No. 29, to the west of No. 31, remains under the full control of the Ukrainian military.
"The situation in the combat zone is very difficult," Turchynov said.
"At the same time, last night's attempted attacks on the positions of the Ukrainian military on the checkpoints No. 31 and 29 failed. Checkpoint No. 29 is fully controlled by Ukraine, and fighting is under way in the area of checkpoint No. 31."
Earlier, the government's Anti-Terrorist Operation headquarters reported that in the area of the checkpoints No. 31 and 29, Ukrainian forces have managed to stop an advance of Russian troops and militants. At Donetsk airport , the Ukrainian armed forces continue active military operations, the headquarters said.