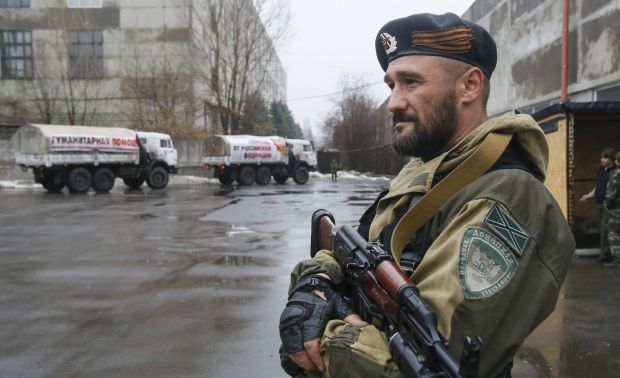 REUTERS
"As head of the republic [DPR leader Oleksandr Zakharchenko] has stated, the settlement of Pisky is to be fully controlled by our fighters by the end of the day, as well as the area near Avdiyivka," said one militant commander, Eduard Basurin.
Earlier, the militants claimed that Ukraine had violated the ceasefire, but that DPR forces had already taken control of Pisky and Donetsk airport.
Russian-backed militant forces stepped up combat operations considerably after Orthodox Christmas on January 7. The number of artillery attacks on the positions of the Ukrainian army and settlements has increased about ten times, to up to 100 attacks per day, according to Ukrainian government reports.
The militants began full-scale attacks on the airport in Donetsk on January 13, and on January 20 launched attacks on Ukrainian checkpoints on the Bakhmutka highway to the north-west of the city of Luhansk - battles that were still under way on Wednesday, with fierce fighting reported.
Dozens of civilians in Donetsk and Luhansk regions have been killed since the intensification of hostilities by the militants, both on Ukraine-controlled territories and in occupied areas.