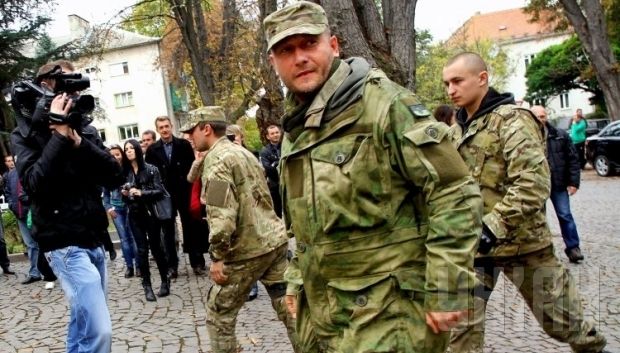 UNIAN
"In order to forestall a new wave of fakery, obituaries and panic ... The conductor, or the Hawk, MP Dmytro Yarosh, has been slightly wounded by shrapnel from a Grad rocket. His bones are intact, soft tissues have been slightly affected. Hospitalization is unnecessary. They put some Brilliant Green [antiseptic] tincture on him, and he is fighting on," Donyk wrote.
It was later reported that Yarosh had been examined by a doctor. He has an open comminuted fracture of the lower third of the arm, up to the elbow. His hand was injured seriously, but the injuries to his head were light.
According to Hromadske.TV, Yarosh is in a hospital in Dnipropetrovsk, and is to undergo surgery.