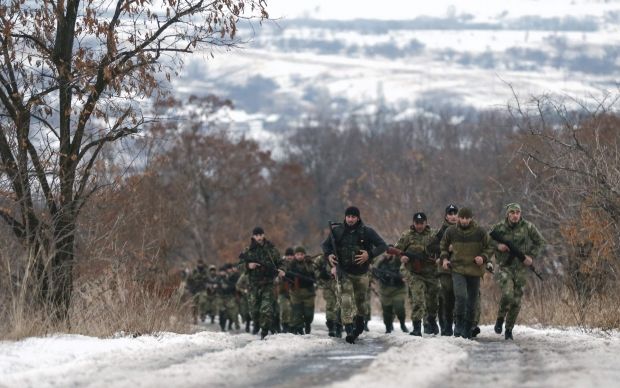 REUTERS
"The bridge was under the control of the militants, who laid the explosives and detonated them," Moskal said.
"A crater has appeared in the middle of the bridge. Although the bridge didn't fall, passage by buses and trucks is impossible. Pedestrians can cross the bridge, and now we're trying to find out if cars can still drive over it," the report reads.
According to Moskal, the purpose of the militants in trying to blow up the bridge is not clear.
"Most likely this was due to their panic and fear that Ukrainian forces could go on a counter-offensive," he said.
In light of the damage to the bridge and the sharp intensification of hostilities, Moskal said he had ordered the closure of the Shyroke -Stanytsia Luhanska checkpoint in order to ensure the health and safety of citizens.