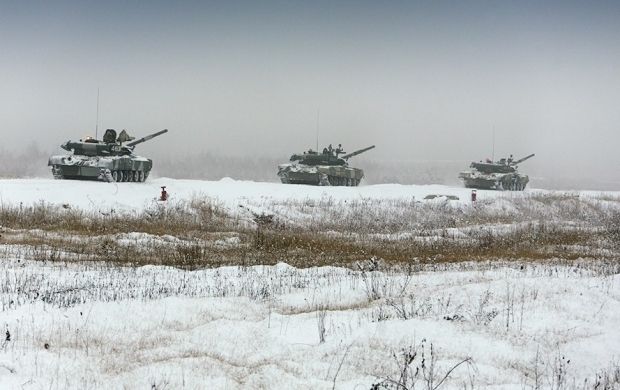 Photo from Russian Ministry of Defense
"According to the information of the competent authorities in Ukraine, Russia has deployed over 50,000 Russian troops in full combat readiness along the Ukrainian-Russian state border, as well as positioned arms and military equipment in close proximity to Ukrainian territory" Ukrainian Foreign Ministry Spokesman Yevgeniy Perebiynis said.
According to Perebiynis, the implementation by Russia of these and other military activities with uncertain objectives is naturally of concern to Ukraine, as they run contrary to the international obligations taken on by Russia, including under the Minsk agreements, and undermine international efforts to de-escalate the situation in the Donbas.
Using the consultation procedure defined by the Vienna Document on confidence and security building measures, which was signed by all OSCE member states, on January 20 Ukraine addressed the Russian Federation through the communication channel of the OSCE with the request to make an official statement regarding its military goals, the areas of the Russian military activity near the country's border, the date of their completion, as well as the names, subordination, number and type of formations and units that are taking part.
"This request was automatically disseminated among all the OSCE member states. In accordance with the Vienna Document, Russia is obliged to provide clarifications within 48 hours upon receipt of the request, that is, on January 22," the statement reads.
Ukraine also reserves the right, in the event of an unsatisfactory response, to demand bilateral or multilateral consultation meeting of the signatories of the Vienna Document under the leadership of the OSCE chairman.