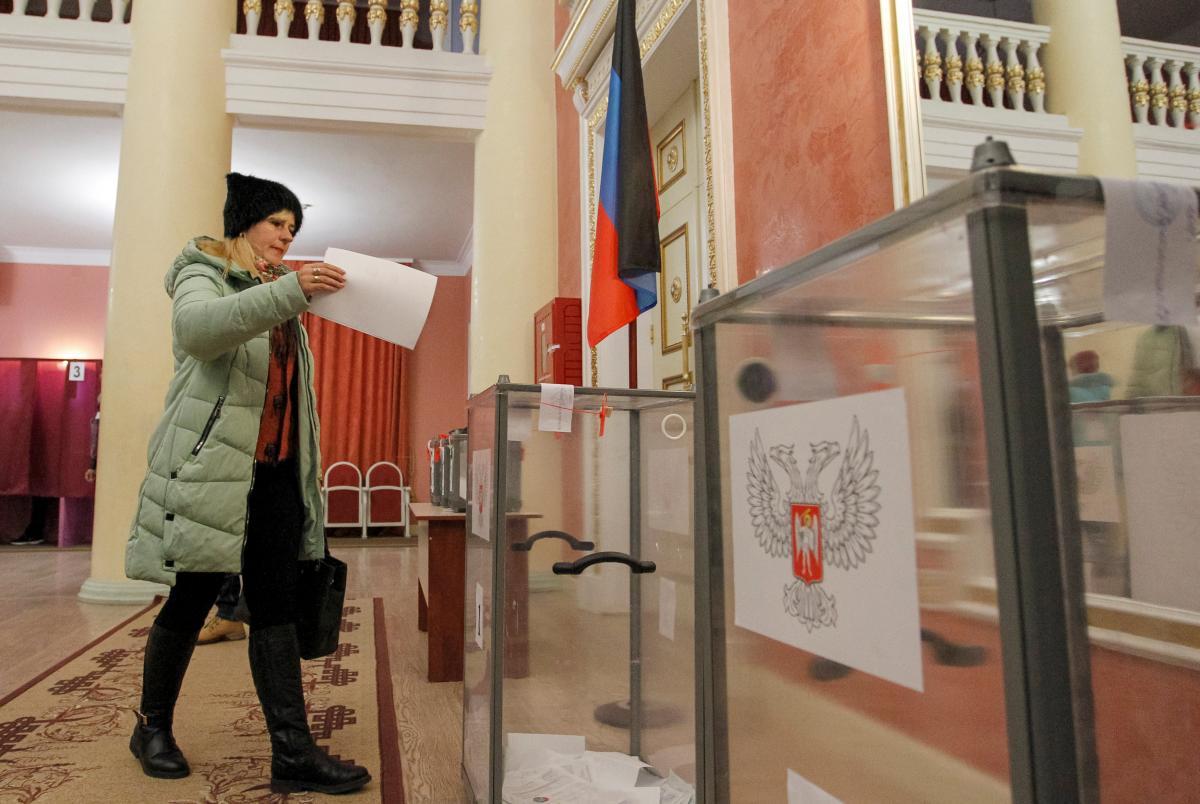 REUTERS
The Security Service of Ukraine has denounced as fake the report of Russian-controlled militants in Donbas about the alleged detention of an "SBU agent" on the day the pseudo-elections were held in Donbas, organized by the Russian Federation on Nov 11.
"This is another fake story," SBU press secretary Olena Hitlyanska said in a comment to UNIAN.
Read alsoRussian FSB recruits high profile Ukrainian businessman to create political party – SBU
As UNIAN reported earlier, the "DPR" terrorist group claimed they had arrested an "SBU agent" who had allegedly been plotting an act of sabotage on Nov 11, the day of the so-called "elections."
According to a militant Mikhail Popov, on November 11, the "SBU agent" was detained in the back room of one of the so-called "polling stations" as he was handing over an impovised explosive device to a member of the "polling station commission." The latter was allegedly supposed to plant the device in a container with "bulletins." Militants say that, according to the plot, the IED was to set off in the office of the so-called "central election commission."