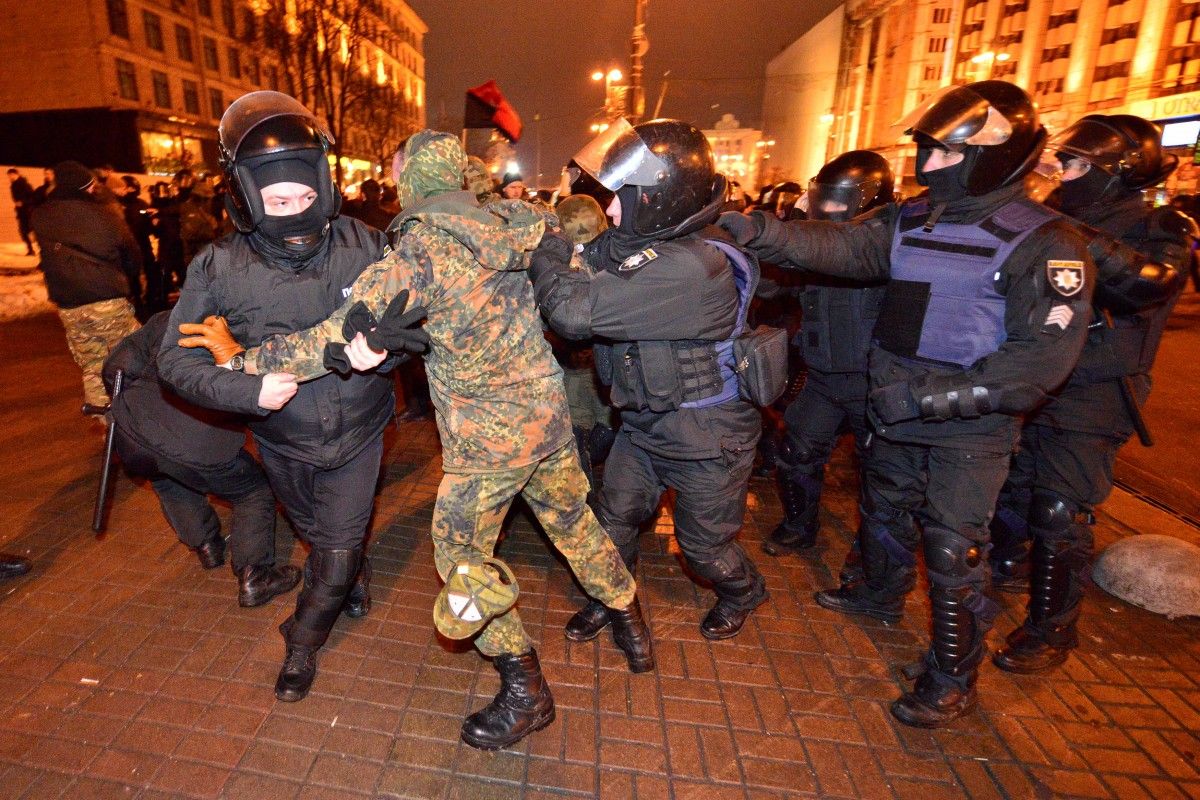 REUTERS
Head of the Special Investigation Department of the Prosecutor General's Office (PGO) of Ukraine Serhiy Horbatiuk says most of 4,700 crimes against Maidan activists, which are investigated by law enforcement agencies, have been solved already.
"As of today, most of those 4,700 crimes have been solved, i.e. the circumstances of these crimes have been established. In the most successful cases, we have crime committers, organizers, instigators of the crime and accomplices identified," he said at a briefing in Kyiv, an UNIAN correspondent reports.
Read alsoEuromaidan's anniversary: The Revolution of Dignity in flashback (Photo, video)
"To date, about 442 persons have been indicted, 298 of them received indictment from PGO investigators; indictments against 279 persons, including 158 indicted by PGO investigators, have been sent to court," he said.
According to Horbatiuk, 13 people are in custody in cases that are being investigated or have been sent to court. "Their number could have been much higher, but there are numerous cases when preventive measures have been changed, even for persons suspected of having committed three murders and 33 attempted murders," he said.
"Since the previous report in February until now, i.e. for the past year, 42 people were indicted, including five prosecutors, seven judges, 24 law enforcement officers, including one investigator, and five 'titushki' [hired thugs]," Horbatiuk said.
According to the prosecutor, 16 indictments against 34 persons have been sent to court this year. The courts have brought in four verdicts of guilty, including imprisonment in three cases.
On November 21, Ukraine marks the fifth anniversary of Euromaidan events when pro-European activists staged rallies in Kyiv against the then President Viktor Yanukovych's regime.