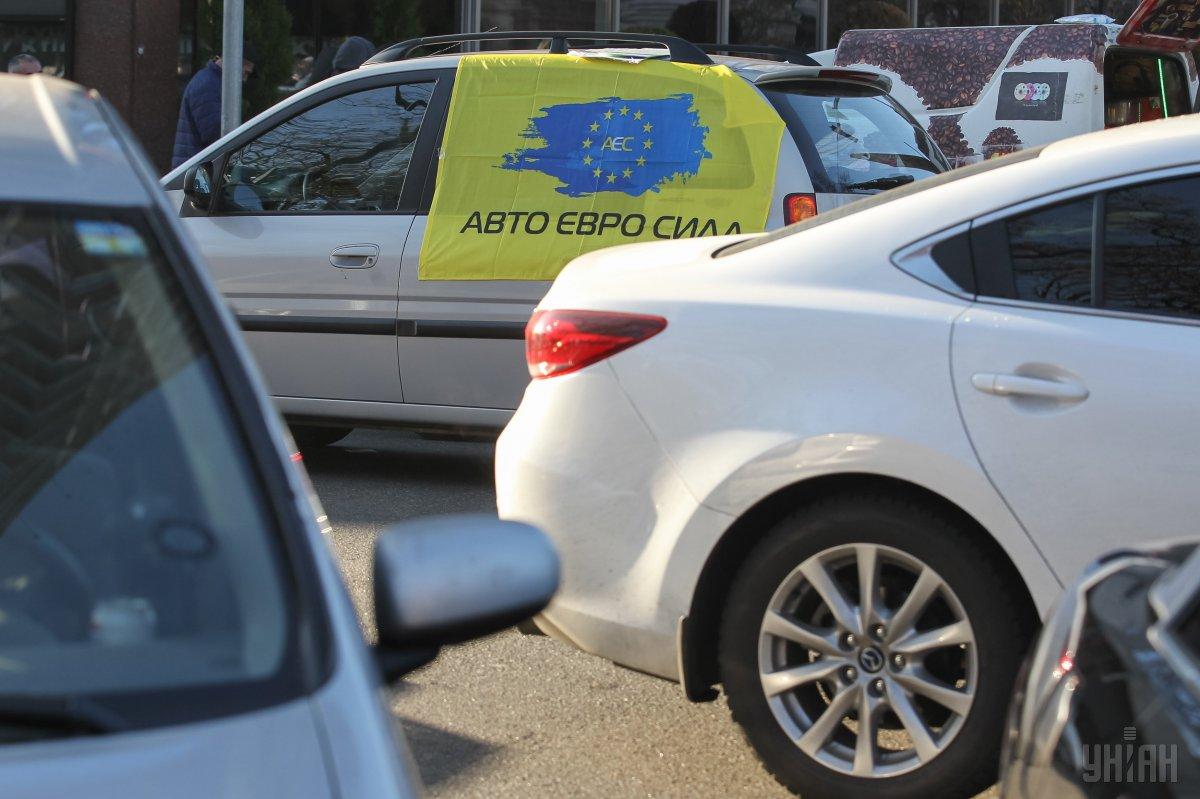 Photo from UNIAN
Ukrainian Interior Minister Arsen Avakov has said law enforcement agencies have decided to unblock all highways and roads across Ukraine where traffic has been halted because of protests of the so-called Euroblachers, or nominal owners of cars with foreign registration brought into Ukrainian customs territory.
"There cannot be any tolerant attitude to those drivers any longer after their right to protest has translated into limitations on other people's rights. It has been decided to unblock all the highways blocked by the protesters. Of course, the police will act within the law, but in case of violations of the law, they will be forced to take enforcement measures," Avakov said, according to the Interior Ministry's media liaison office.
Read alsoOwners of imported cars with foreign registration block Kyiv-Chop highway in Lviv region
Mass rallies of the "owners" of cars with foreign registration plates are under way in a number of regions in Ukraine, the ministry said. According to preliminary calculations, as of the morning, the total number of participants in the rallies exceeded 1,000 people.
"The National Police of Ukraine note that every citizen has the right to peaceful protest. But the task of the National Police is not only to ensure the rights of participants in such rallies, but also to prevent violations of the constitutional rights of other citizens. In particular, their right to free movement. As of today, the police have already opened and are investigating five criminal proceedings on the fact of traffic blocking," the report says.
As UNIAN reported earlier, Ukrainian nominal "owners" of cars with foreign registration plates, also known as "Evrobliakhery," or "Euroblachers" (from Polish "blacha" meaning a "plate") blocked traffic in the center of Kyiv on November 20 as part of a new large-scale protest campaign. Euroblachers are buyers of cars with foreign number plates brought into Ukrainian territory mainly from the European Union on temporary importation or transit terms. They are not actual owners and drive their cars by proxy. They demand that recently passed bills on excise tax on passenger cars be amended along with a reduction in customs clearance costs for Ukrainians who have bought their cars abroad.
The public movement behind the protest campaign, NGO Auto Euro Sila, announced its indefinite "act of civil disobedience" in 46 cities and towns of Ukraine. In particular, the Kyiv-Chop highway in Lviv region was blocked on November 20.