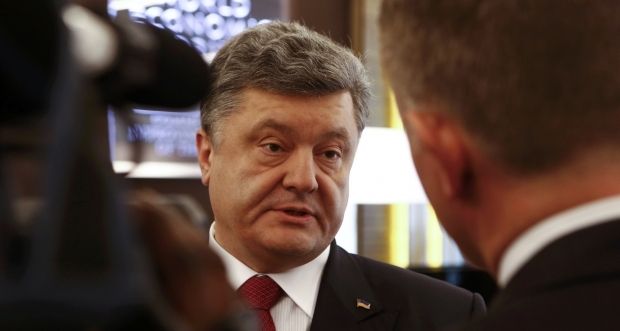 REUTERS
"Today, Ukraine is facing the most difficult times in its history," Poroshenko said.
"Ukraine is facing aggression. This aggression came not only after the annexation of the Crimea. We are facing aggression because 7% of our territory is also occupied," he said.
As UNIAN reported earlier, Russia annexed the Ukrainian territory of Crimea in March after invading the peninsula with its troops, and then began to destabilize the situation in the Donbas. Later, the self-proclaimed Donetsk and Luhansk People's Republics were created, with the direct participation of Russian special forces and the support of Russian army in the Donbas, according to Ukraine.
According to a growing body of evidence, Russia also supplies weapons to the insurgents of the DPR and LPR and sends its mercenaries and regular troops to Donbas.