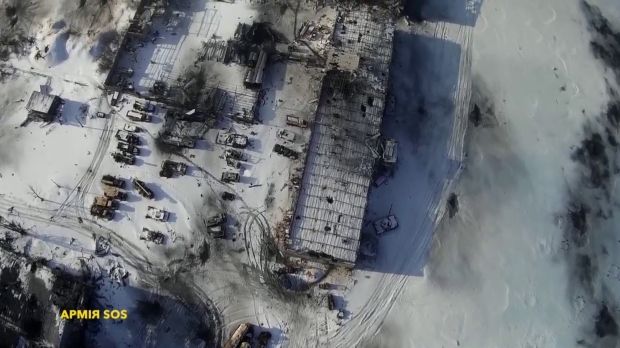 REUTERS
"They could remain there, but currently there is no possibility to rescue the fighters - because of the raging battle it is impossible to come close to the airport, as there is continuous firing," ATO spokesperson Andriy Lysenko said at a briefing in Kyiv when answering journalists' questions.
"We shall find them and take them out as soon as it is possible," Lysenko said.
He also said that the Ukrainian side is currently negotiating for the release of Ukrainian military that were taken captive by Russian-backed militants on Wednesday.
"Those guys are wounded, they are held hostage by the militants, [but] they will not be abandoned," Lysenko said.
"Intense negotiations are under way, and there is some progress. They will be freed in a short term." 
Lysenko also said a decision had been made on Wednesday to withdraw Ukrainian troops from the new terminal of Donetsk airport, as the building has been completely destroyed and can no longer be used as a defensive position.
At least, six Ukrainian soldiers have been reported killed and 16 captured by the enemy at Donetsk airport in the last day, Ukraine's Defense Ministry said on Thursday.