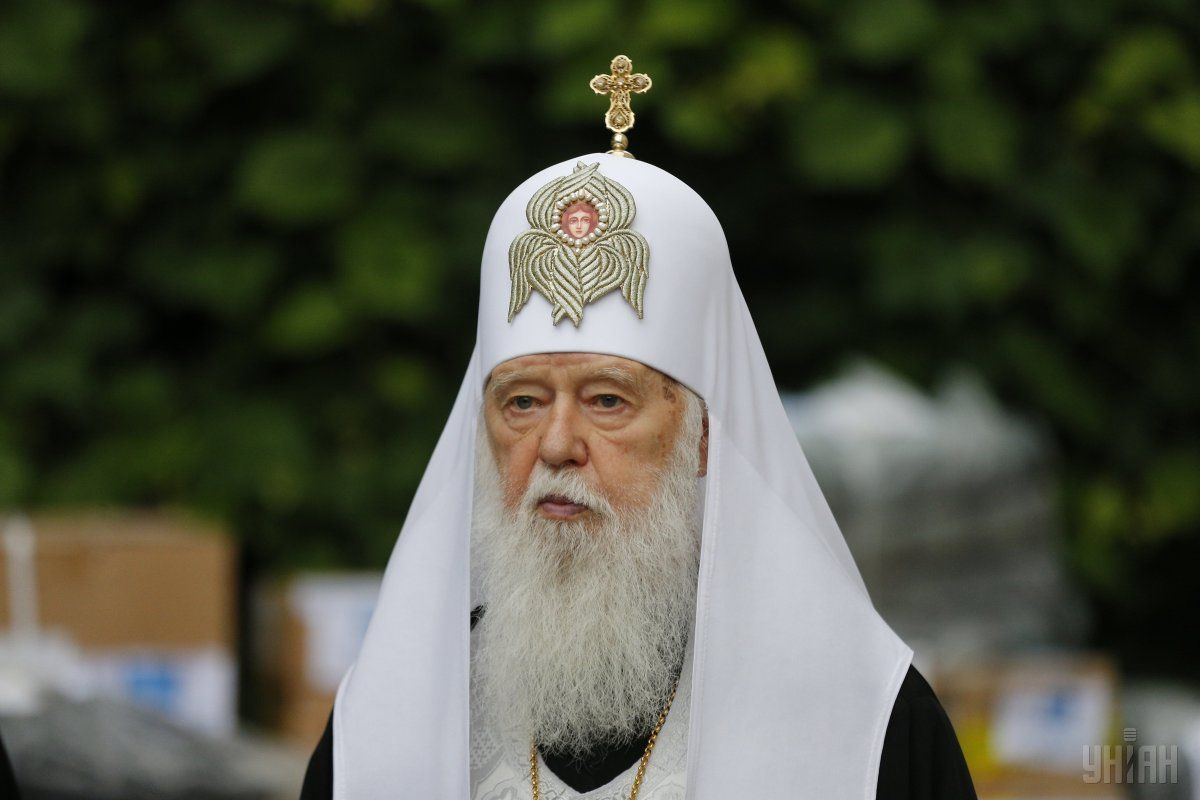 Photo from UNIAN
If the Ukrainian Orthodox Church is given autocephaly, there will no longer be Moscow and Moscow spirit in Ukraine," head of the Ukrainian Orthodox Church of the Kyiv Patriarchate, Filaret, said, while addressing the Verkhovna Rada, Ukraine's Parliament on Nov 23, on the occasion of the commemoration of the victims of the Holodomor of 1932-1933, Ukrainian Pravda reports.
Filaret noted that in the process of the struggle of Ukrainians for the establishment of their own state, the UOC-KP has been a big role, and added that now Ukrainian Orthodoxy is waiting for the recognition of its autocephaly, that is, canonical independence.
Read alsoPatriarch Filaret comments on his possible election as head of Ukraine's local Orthodox church
"This idea sends shivers to Moscow, because if the Ukrainian church is recognized as autocephalous, this means that there will be no Moscow in Ukraine, there will be no Moscow spirit here," Filaret said.
As UNIAN reported earlier, on October 11, following a meeting of the Synod of the Constantinople Patriarchate, a decision was made public that the Ecumenical Patriarchate proceeded to granting autocephaly to the Church of Ukraine.
The letter of the Synod of 1686 was also canceled, thus pulling Ukraine Church from under the jurisdiction of Moscow. Decisions on excommunication of heads of the Ukrainian Orthodox Church of the Kyiv Patriarchate and the Ukrainian Autocephalous Orthodox Church, Filaret and Makariy, were also lifted.
On November 3, President of Ukraine Petro Poroshenko and Ecumenical Patriarch Bartholomew signed an agreement on cooperation and collaboration between Ukraine and the Ecumenical Patriarchate.
The Ecumenical Patriarchate announced that the meeting of the Unification Council in Ukraine will be held in December, while the date will be announced by the Synod of the Patriarchate, which will be held Nov 27-29.