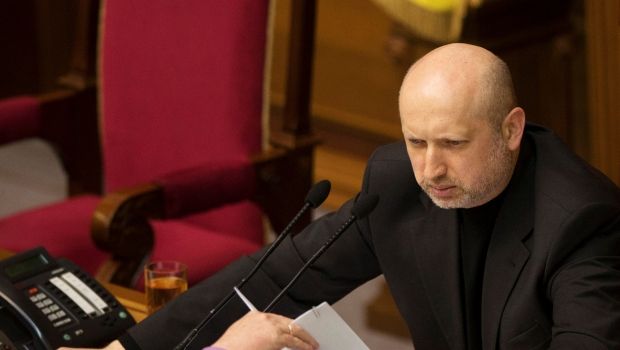 REUTERS
Turchynov said the most difficult situation for Ukrainian forces at the moment is seen in the area of Donetsk airport.
"In fact, the new terminal has been completely destroyed, but our armed forces have strengthened their positions near the village of Pisky and launched a series of very strong attacks on the enemy," Turchynov said, reporting on the results of his trip to the war zone.
Turchynov said communications and transport routes that allowed the rapid deployment of armored vehicles to the airfield had been destroyed.
"In addition, the situation has also stabilized in [Luhansk region], where the day before there was an attempt to break through [Ukrainian] defenses in the area of checkpoints No. 31 and 29," Turchynov said.