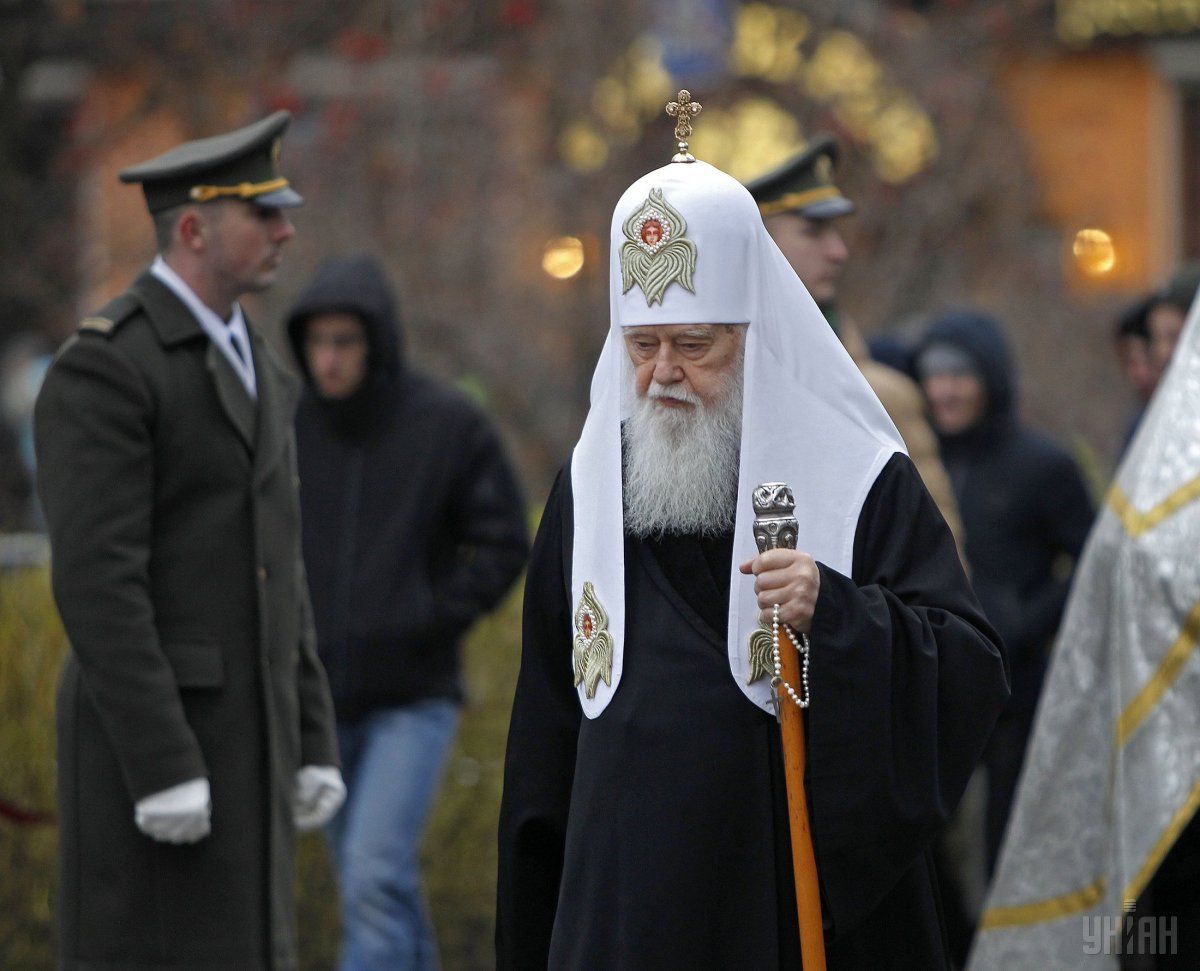 Photo from UNIAN
Head of the Ukrainian Orthodox Church of the Kyiv Patriarchate (UOC-KP) Filaret has called on the Ukrainian people for unity in the face of Russian aggression.
"On November 25, the Russian Federation committed an open act of aggression against Ukraine, which is no longer hidden," he wrote on Facebook.
"The Ukrainian people can only give one response to the attack – to bravely confront the enemy, standing up for the defense of their native land, for the defense of their statehood and freedom," he said.
Read also"After autocephaly, there will be no Moscow spirit in Ukraine" – Patriarch Filaret
"I urge politicians to set aside any controversies and unite. After all, if the enemy destroys our statehood, what posts will you worry about, where will you rule? I urge all Ukrainian society to unite since without victory there will be neither real peace, nor prosperity, nor a happy future for any of us," the patriarch said.
"I again turn my voice to the those committing fratricides, the new Cains, who, calling our people their brothers, came to our house to shed blood and enslave us. Come to your senses and stop doing evil! Sheathe your sword and go back home!" Filaret said.
Read alsoRussia fires to kill: Ukraine's General Staff elaborates on Russian attack on Ukrainian ships
As UNIAN reported earlier, Ukrainian President Petro Poroshenko at a meeting of the National Security and Defense Council overnight Monday spoke in favor of introducing martial law in Ukraine against the background of Russia's outright aggression against Ukrainian ships. The move is to be considered by the Verkhovna Rada at its extraordinary meeting at 16:00 on Monday, Nov 26.