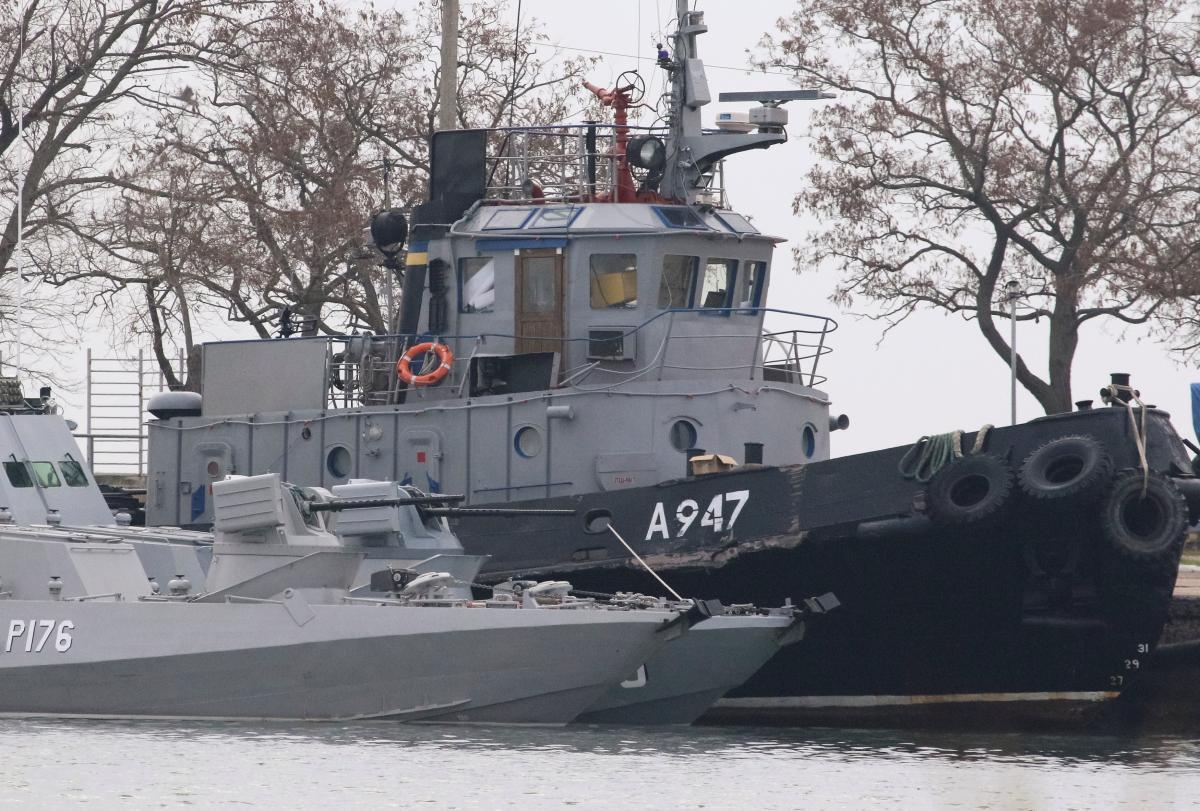 REUTERS
Russia's security forces in the occupied Crimea say the crewmen of Ukrainian Navy vessels – two small-sized 'Berdiansk' and 'Nikopol' armored artillery boats and the 'Yany Kapu' tugboat – that were captured by Russia's coast guards near the Kerch Strait as they were returning to Odesa were resisting their capture.
"Now, all of them [crew] are in trauma care. They've sustained no bullet wounds, but fragmentation ones, the so-called 'secondary wounds.' They were caused by small metal fragments that flew off the hull, hitting Ukrainian troops' limbs amid shooting. According to our information, they resisted during their detention. The wounded officer is a senior lieutenant," WarGonzo reported in the Telegram-channel, referring to its sources in the security forces in the occupied Crimea.
Read alsoFull support of Ukraine: World reacts to Russia's attack near Kerch Strait
The Ukrainian seamen who are wounded in Russia's attack near the Kerch Strait are reportedly refusing to speak to the investigators. Earlier, it was reported that Russia had launched a criminal case into the "illegal crossing of the Russian border."