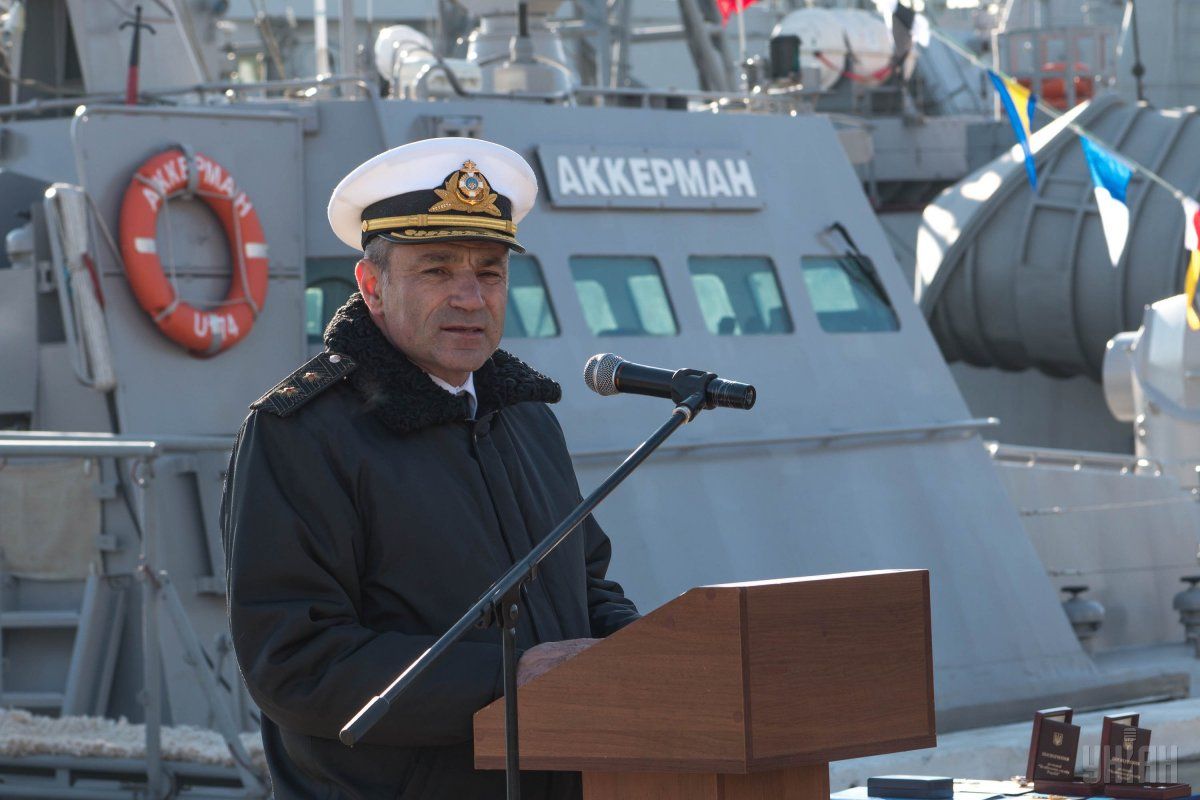 Photo from UNIAN
Ukraine Navy Commander Vice Admiral Ihor Voronchenko through lawyers has handed a letter to the Ukrainian sailors captured by Russian coastguards off Crimea coast Nov 25.
"I understand how hard it is for you now. All naval sailors look with understanding at the so-called testimonies they [Russians] are now trying to get from you. After all, the methods of the Russian special services are no secret to anyone. I went through this in 2014 and I know well how to be a prisoner and what is behind the words you're saying during interrogation," the letter says, according to journalist Anton Naumlyuk who posted a copy of the relevant document.
Read alsoFiring to kill: Photo shows aftermath of Russian warship's attack on Ukrainian Navy boat
According to Voronchenko, the most important task now is to bring the Ukrainians home. Ukraine is making all possible efforts to this end.
"You acted within the law, professionally, in accordance with the norms of international maritime law and your contracts. Law is on our side and the whole world understands this. Fear is a natural thing. The main thing is to believe in your own strength of spirit, preserve dignity, and remember that the whole of Ukraine, the entire civilized world stands by your side," the letter says.