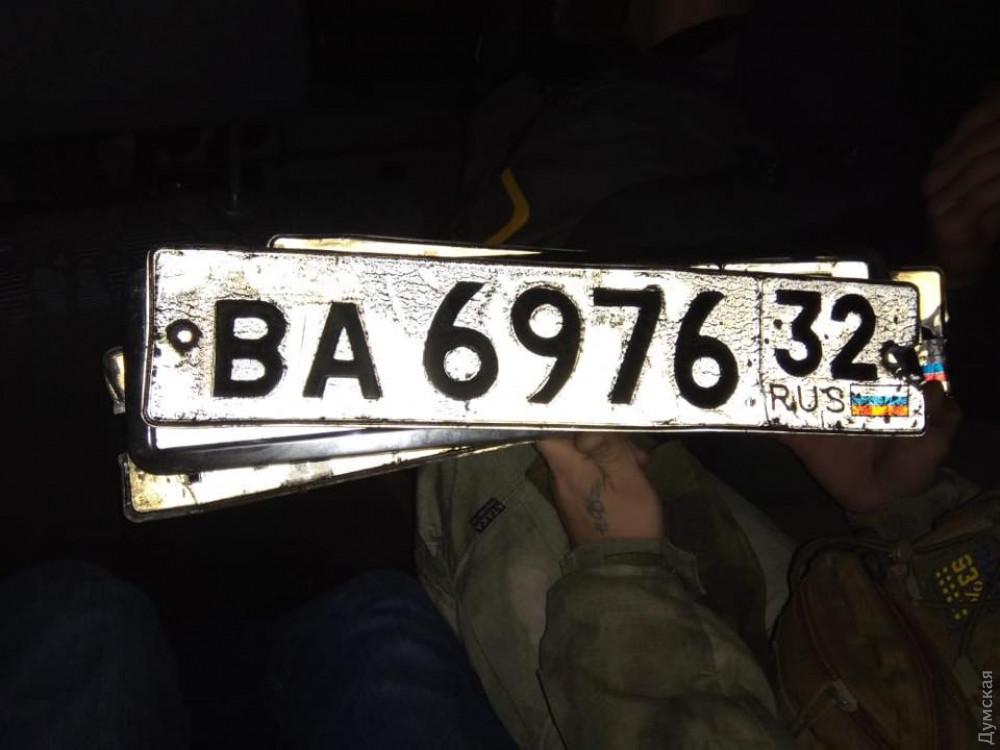 Four trucks have been stopped / Photo from dumskaya.net
Activists in Odesa region have started blocking heavy trucks with Russian registration plates, demanding that Russia free the Ukrainian sailors captured near the Kerch Strait in the Black Sea on November 25.
A number of patriotic organizations in Odesa have begun an indefinite protest action under the slogan: "Find a Russian truck to swap for our seamen," NGO Automaidan Odesa told UNIAN.
Activists had managed to stop four heavy trucks with Russian registration plates near a police post outside Odesa by Tuesday noon. "We've found four trucks as of now, continue looking for them. Ready or not, here we come, you can't hide," they said on Facebook.
The trucks' plates were removed, thus the vehicles were unable to follow the route.
Read alsoNavy Commander to captured sailors: Brothers!.. Law is on our side… Fear is a natural thing
NGO Odesa Maidan Self-Defense is also taking part in the event, calling it the "Hush! Nobody is going anywhere!" flash mob. "Patriotic organizations and movements of Odesa have a flash mob, 'Hush! Nobody is going anywhere!' running. The flash mob implies a completely voluntary halt of trucks with Russian license plates, voluntary transfer of the plates to activists and a long break. Up until the problem with our captive sailors has been solved," the organization said.
Activists are calling on all patriots to join the protest action.
Later, NGO Automaidan Odesa wrote on Facebook that police officers returned the plates to the trucks. "But police decided that there is no war and let the trucks go," it said in a follow-up post on Tuesday.
As UNIAN reported, three Ukrainian vessels were captured on November 25 by Russian forces at sea near the Kerch Strait, which is the only outlet to the Sea of Azov and controls access to two major Ukrainian ports. The two Ukrainian artillery boats and a tugboat were heading from Odesa on the Black Sea to Mariupol on the Sea of Azov. Twenty-four sailors have been detained.