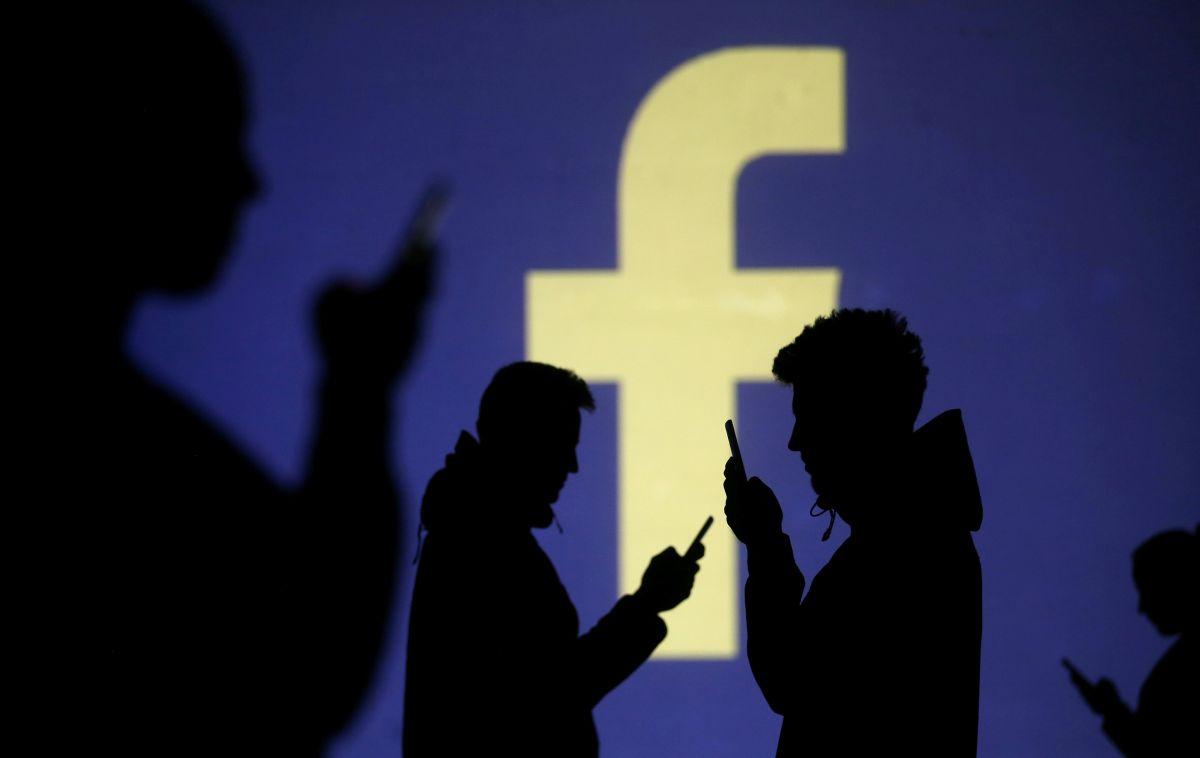 REUTERS
Ukrainian users of social networks are being exposed to thousands of shared posts, initially launched by Russian trolls to destabilize the country, sow panic, discord, and public discontent against the background of the introduction of martial law.
Ukraine has long been a testing ground for various means of propaganda infowars, involving an extended use of social networks and other communication channels, and the latest wave of disinformation is another example of how effective such tools of influence can be when they exploit existing controversies, waging further splits in targeted societies, as was in the case of the U.S. presidential elections.
A Ukrainian blogger Andriy Ganus noted that a message with outright false information about martial law aimed at confusing and angering Ukrainians is being shared at a rate of 12,000 reposts per hour, thus reaching out to millions of Ukrainians.
The message, which is accompanied with a call for a "maximum repost," claims that the original poster "recently contacted two military units and a lieutenant colonel said, quote, 'martial law has no expiry date, Poroshenko has tricked everyone as there is nothing said in the Constitution about 30 days, so martial law can now be lifted only if there is no threat to Ukraine's integrity, that is, Crimea, Donetsk and Luhansk are returned. Also, the Constitution claims that martial law is enforced throughout the country so the statement about its introduction only in several regions is only dust in the face to that the people don't set up a rebellion."
Read alsoRussian disinformation on Facebook targeted Ukraine well before 2016 U.S. election - WP
The blogger explicitly notes that the message is being spread from an account whose owner directly states that he lives in Russia's Krasnodar.
Recognizing the lack of critical thinking among users reposting the message, the blogger underlines that in comment section to the post "there are comments of hundreds of adequate people refuting this information, citing article 7 of the law On the Legal Status of Martial Law: "1. Martial law in the whole territory of Ukraine or in its separate areas ends after its term expires."
The same Facebook user from Russia in another posting writes: "Once martial law is introduced, you must all head to Kyiv! The real enemy is there!"
Read alsoRussian firm linked to alleged U.S. election meddling sues Facebook – media
The blogger notes that the mentioned example is just a drop in the ocean of other similar cases where Russia manipulates public opinion through elaborate disinformation techniques.
He also recognizes that Russia is skillfully exploiting criticism of the country's leadership, traditional for Ukrainians, using this feature as a springboard for spreading lies. "It's in the genes of all Ukrainians," the blogger says.