Yushchenko interested in a pregnant woman and a horse (photo-report)
The President visited a photo-exhibition in Kyiv
For the first time this year, Victor Yushchenko appeared in public as a photographer.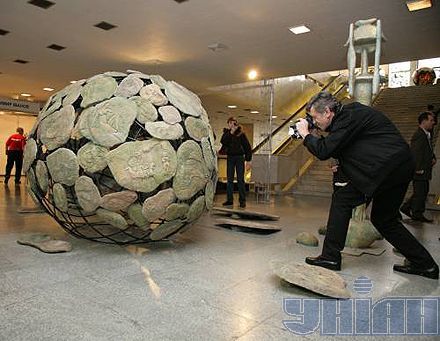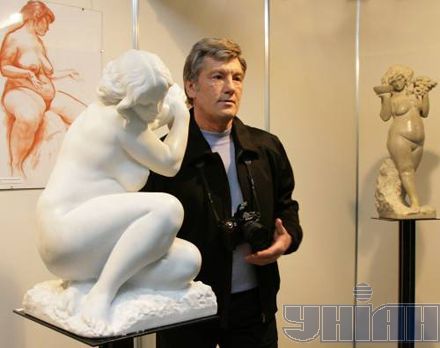 The President visited a sculpture exhibition in the Ukrainian House in Kyiv, where he worked with his favorite camera - Nikon d-70, which costs nearly $1000. When he was making photos, he squatted and even bended a knee, "Segodnya" daily writes. The newspaper points out that the President was without his wife, who visited the exhibition the day before.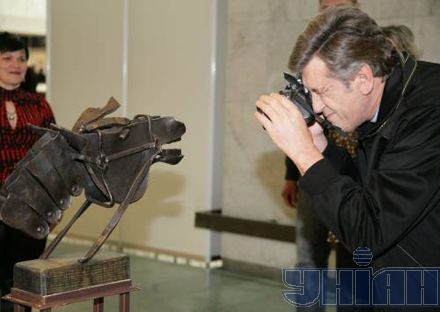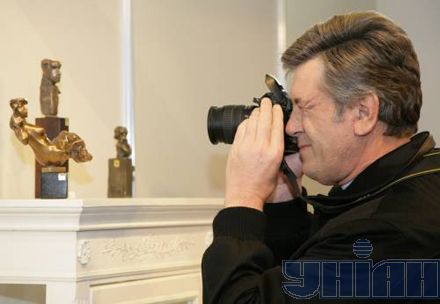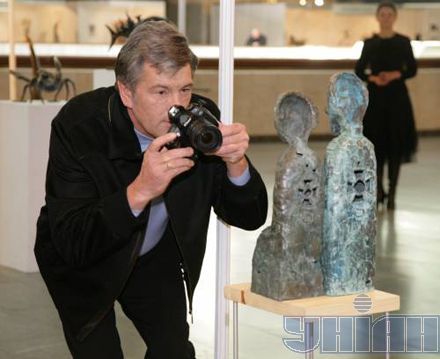 Besides, V.Yushchenko has never shown his photos to the public, contrary to the incumbent Kyiv Mayor, who even organized an exhibition of his photos.
Photos by Kuzma Fedchenko/UNIAN
If you see a spelling error on our site, select it and press Ctrl+Enter