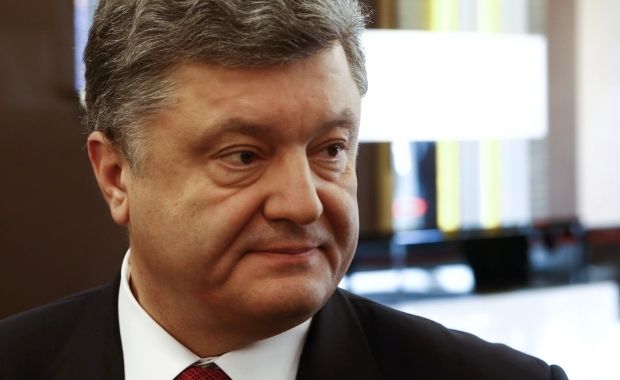 REUTERS
"Ukraine's accession to sanctions against Russia is only the beginning. The next steps will be elaborated with the international community," Poroshenko wrote.
"The attacks in Mariupol, Donetsk, and Volnovakha leave no doubt that the measures taken to contain Russia have not yet led to the expected end of aggression.
"This requires a strengthening of our actions!"
Ukraine has faced increasing attacks by Russian-backed militants in the Donbas region in the last three weeks. On Friday, the leader of the Donbas People's Republic militant organization, Oleksandr Zakharchenko, said that his organization would not negotiate any ceasefires, was going on the offensive, and that the militants intended to occupy the whole of Donetsk region.
The next day, the militants fired Grad and Uragan rockets at a residential area of Mariupol, killing around 30 civilians and injuring over 100.
Zakharchenko later denied that the militants had attacked Mariupol, but experts from the OSCE and Human Rights Watch, along with journalists who examined the craters left by the rockets, determined that they had been fired from militant-held areas.